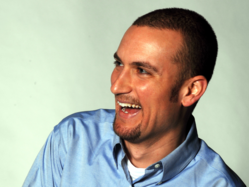 We're going to give these students the tools to take control of their own futures.
Nashville, TN (PRWEB) July 03, 2012
RANDA Solutions' leading analyst, David Ledgerwood is on a mission: Prepare 16 and 17 year-olds for successful college and career transitions. "The current scenario can be discouraging to young people," says Ledgerwood. "Teen unemployment has reached record highs beyond twenty percent, college admission is more competitive and more expensive than ever and fifty percent of college graduates remain unemployed after a year of job searching. We're going to give these students the tools to take control of their own futures."
If not an antidote, the Managing Ourselves academic summer program certainly provides jump start towards mastery of 21st Century skills for pre-college teens. The program's experienced faculty have lectured and taught at such top universities as Bucknell, Yale, and Vanderbilt. Managing Ourselves' exclusive curriculum features skill building across all areas of teamwork, collaboration, creativity, responsibility, self-direction and ethical innovation.
RANDA Solutions is backing Ledgerwood's passion by sponsoring a student from Nashville, and encouraging other firms to do the same. "The goal of RANDA's mission is to improve the destinies of kids and families," says CEO Marty Reed. "Managing Ourselves isn't a reach for us- it's totally in sync with our corporate vision and culture. We're happy to get involved."
The name "Managing Ourselves" traces back to a conversation between co-founders Ledgerwood and Dr. John Miller about a famous Harvard Business Review paper by management guru Peter Drucker in which he wrote, "[We]...have to learn to 'manage ourselves'... to develop ourselves... to place ourselves where we can make the greatest contribution...to stay mentally alert and engaged...knowing how and when to change the work we do."
"These kids are 16 or 17, and are just start to shape their strategies for success. They feel the pressure of applying to and performing in the best possible college programs," says Ledgerwood. "They need to demonstrate competitive performance records, build strong support networks, and prepare themselves for academic success. They need all of us to support their learning."
He continues with an infectious passion, "They'll need to think creatively, imaginatively and continuously about how to match their skills and interests to the broadest possible range of career and life opportunities- then challenge themselves to keep options open as they discover new possibilities and commit themselves wisely to worthy adventures."
Managing Ourselves' co-founder, Dr. John Miller, adds to Ledgerwood's perspective, "As young people consider lives as parents, lawyers, engineers, doctors, journalists, academics, artists, musicians, business managers and entrepreneurs they'll also have to take responsibility for the key economic, government and social enterprises that make American life what it is today and what it will be tomorrow. That's what 'college and career readiness' is really about."
For information about sponsoring students or enrolling in the program, contact David Ledgerwood at the Managing Ourselves website.
RANDA Solutions is an INC. 500 software firm based in Nashville, TN serving the education sector. RANDA acquires, manages and utilizes data providing administrators and teachers a variety of education intelligence: Student Data (student identification, student demographics, summative and formative assessments, student growth, course completion, and college readiness), Educator Data (educator identification, educator demographics, professional development/continuing education, teacher student data link, value added assessment alignment, and teacher effectiveness), and Third-party Data (community demographics, school climate, early warning data, etc.). Historical and live data reporting, along with additional customized content, is delivered via RANDA's secure web portals and integrates seamlessly with RANDA's cross-platform mobile applications for iPads and Android devices.