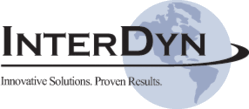 "This is a home run for Microsoft, InterDyn AKA and the Business & Decision AX team, " said Alan Kahn, Co- CEO of InterDyn AKA.
New York, NY (PRWEB) July 02, 2012
InterDyn AKA, one of the most distinguished Microsoft Dynamics partners globally, announced today that it has acquired Business & Decision's North American Dynamics AX practice.
Business & Decision (B&D) is a European-based consulting and systems integration company with a North American operation comprised of ERP, CRM, BI, Managed Services and eBusiness practices. InterDyn AKA acquired the Microsoft Dynamics AX practice from B&D as an asset purchase.
"This is a home run for Microsoft, InterDyn AKA and the Business & Decision AX team, " said Alan Kahn, Co- CEO of InterDyn AKA. "InterDyn AKA has long been recognized by Microsoft as one of the top ERP partners among 10,000 Microsoft Dynamics partners worldwide and this acquisition will propel our company to entirely new levels. Our new team members have deep experience with manufacturers, distributors, and retail companies. This will allow us to have greater impact with our clients by helping them automate all aspects of their enterprise."
InterDyn AKA has been a Microsoft partner for over 20 years and has dedicated their practice 100% to the Microsoft Dynamics product line and development of intellectual property (IP) within key verticals. InterDyn AKA's IP includes DynamicsADvantage for Media which facilitates ad sales management, ad billing and revenue forecasting for media and entertainment companies and DynamicsAdvantage for financial services companies which offers shared chart of accounts across entities, FASB 52 compliance, advanced consolidations, and limited treasury functionality.
"InterDyn AKA's intellectual property in the media and financial services industries has been key to our strong performance and continues to be an engine to our revenue growth. With the acquisition of the Business & Decision AX practice, we will expand our vertical footprint in the manufacturing and distribution industries to fuel additional growth and success with the Dynamics AX product. However, we will in no way be letting off the gas pedal in our Dynamics GP and CRM practice areas which accounts for a large portion of our company's overall revenue and customer base," said Kahn.
"InterDyn AKA and the B&D AX team have had a long standing relationship with collaboration on many AX implementations making this a very natural transaction for both parties. By bringing on 100% of the B&D Dynamics AX team, the transition will be seamless for our customers and business partners," said Ronald Haantjes, former VP of the Business & Decision practice who has assumed the role of VP, Professional Services AX at InterDyn AKA.
InterDyn AKA is a recognized Microsoft Dynamics leader having received award recognition as one of the top three Dynamics ERP partners worldwide repeatedly over the past several years.
This acquisition is a testament to InterDyn AKA's ongoing commitment to the Dynamics AX product and to having the strongest team in the Microsoft Dynamics partner channel.
"This acquisition is a win-win for Microsoft and two strong Microsoft Dynamics AX partner teams. InterDyn AKA and the Microsoft Dynamics AX team at Business & Decision complement each other's strengths to better meet our customers' business solution needs," said Chris Sakalosky, General Manager; Microsoft Dynamics East Region.
Terms of the deal are undisclosed.
About Business & Decision
Business & Decision is a global Consulting and Systems Integration (CSI) company. It is a leader in Business Intelligence (BI) and Customer Relationship Management (CRM), and a major player in eBusiness, Enterprise Information Management (EIM), Enterprise Resource Planning (ERP), Managed Services and Enterprise Solutions as well as Management Consulting. Business & Decision contributes to the success of customer projects by driving maximum business performance. The company has a reputation for functional and technological expertise and has forged partnerships with all of the key technology vendors. Located in 19 countries, Business & Decision currently employs more than 2,600 people worldwide.
About InterDyn AKA
InterDyn AKA is a leading Gold Certified partner dedicated to the sales, consulting, training and support of Microsoft Dynamics Business Solutions. InterDyn AKA focuses specifically on implementing and creating solutions around the Microsoft Dynamics GP (Great Plains), Microsoft Dynamics AX (Axapta) and Microsoft Dynamics CRM applications and Business Intelligence (BI) solutions. As an InterDyn company, InterDyn AKA offers the advantage of specialized talents and industry expertise of more than 500 certified professionals supporting more than 3,500 customers worldwide. For more information about InterDyn AKA visit http://www.interdynaka.com.
###