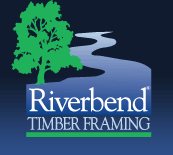 Meridian, ID (PRWEB) July 02, 2012
Since the beginning of the summer season, Riverbend has introduced a total of eight new plans to our portfolio of unique design concepts. With architectural styles ranging from French Country to Southwestern to Craftsman, our fresh designs have excited and inspired potential clients to begin the journey of building their traditional timber frame home.
Moving from the induction of the French Country inspired concepts earlier this season, Riverbend has showcased its four newest designs of the series, which include: the Southwestern styles of the Carolina Retreat and the Palo Verde, and the Craftsman styles of the Bridgewater and the Sonoma Hills.
Both the Carolina Retreat and the Palo Verde display traditional timber framing in the interior, while highlighting Southwestern-style and sprawling elevations on the exterior. Blending stone, terra cotta, stucco and of course, timber framing, these designs will easily fit in the Southern parts of the country or any other location where clients prefer this style.
In contrast to the festive Southwestern-style, the Bridgewater and the Sonoma Hills design concepts focus more on the beautiful and flowing timber frame connections throughout the plans' interiors. Their deep overhangs and picture windows are reminiscent of traditional building that seamlessly connects the outdoors with home interiors.
A variety of uniquely designed concepts will continue to debut all summer long. Stay up-to-date by checking emails, visiting the website and following Riverbend on Twitter and Facebook.
View the latest Riverbend Design Concepts, and more at: http://www.riverbendtf.com/floorplans.html.
###
PFB America, a wholly owned subsidiary of PFB Corporation, is the parent company of Riverbend Timber Framing, PrecisionCraft Log and Timber Homes, and Point Zero Homes.
Riverbend is a manufacturer of custom traditional timber frame homes. Using traditional timber frame designs and an integrated energy efficient building system, Riverbend's homes are built to last. With 30 years of experience, Riverbend creates inspiring homes that match each client's unique lifestyle, architectural preference and budget.