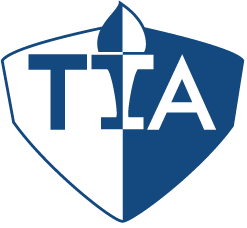 99% passing rate on the exam.
New York, New York (PRWEB) July 01, 2012
The Technical Institute of America (TIA) is proud to offer the ITIL 2011 Foundation boot camp in New York City. This course will prepare students to pass the ITIL 2011 Foundation exam on the second day of the class. Students can take the exam at TIA onsite VUE testing center.
Information Technology Infrastructure Library(ITIL) is used by a large range of small to large companies to better manage their IT service desk. This certification is a must have for anyone looking to work in companies that uses the ITIL best practices. This is an entry level certification that enables students to take more advance ITIL certification later on in their career.
TIA has been offering the course since April of 2012 and has enjoyed an industry leading 99% passing rate on the exam. Classes are kept small with a limit of 10 students. Students also have the option to use the live online format. Students can attend the class from anywhere in the world that has a reliable internet connection. This class comes with a money back guarantee, if a student cannot pass their ITIL 2011 Foundation after 3 tries, TIA will refund the full cost of the tuition.
All of TIA instructors have at least 15 years of experience in IT and have over 10 years of experience using ITIL. TIA instructors make classes fun and interactive. A great instructor and a quality training environment make this a class you don't want to miss.