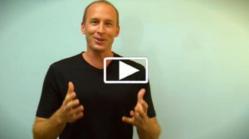 San Antonio, TX (PRWEB) July 01, 2012
JeffUsnerTV.com has been launched to cater to the growing number of followers business coach and mentor Jeff Usner has. The website aims to fill students, business individuals, and fans on the latest regarding the highly anticipated activities and events from Jeff Usner.
There are so many things that followers can look forward to regarding the internet millionaire. The first of which is his up and coming series of episodes on the hit show Secret Millionaire that airs on July 15 at the ABC channel. In this show, Usner leaves his family, business, and comfortable life to spend time with a struggling community in his hometown of San Antonio. Much like the previous episodes of Secret Millionaire, Usner volunteers his time to reach out to the community and be a part of what the everyday folk are going through without their knowledge that Usner is indeed a secret millionaire. At the end of the show, he reveals himself on a very dramatic climax and shares hundreds of thousands of his own money to bless the deserving community. More updates on this can be found on JeffUsnerTV.com as the airing date approaches.
The new book of Jeff Usner is also out and available for pre order. The book titled Internet Millionaire: Your Blueprint to Succeed is a much awaited book for all business people looking to turn their luck in business and reach unlimited progress. In the book, the internet millionaire author shares secret tips and strategies on how to create a million dollar business online just as he has over the years. The methods shared on the book are exactly the ones that he uses to take his businesses to the top of the field, crushing competitors, creating sales funnels that work, and designing systems that increase profit immediately. Newbies and pros at the online industry will certainly appreciate the book as it offers a simple, proven effective way to make money online fast and easy. Details on pre ordering the book are available on the new website of the author.
Similarly, a new company has been launched by Jeff Usner in the form of ProfitHub.com. This new business venture is another training ground for marketers who want to start an online business or who want to take an existing business to a whole new level of success. Members of this new training facility will learn more than high end marketing strategies but also get the inside scoop on the secrets of the world's top marketers. By gaining new knowledge on how the leading innovators in the industry conduct their own business and processes, online marketers can adopt and create their own systems that will fit their business to create a whole new profit source for them. The details on this new company are posted on JeffUsnerTV.com. More updates on Jeff Usner and his projects and events can be seem on the new website plus easier access to products and other deals that are promoted by the internet millionaire.
About:
Jeff Usner is a leading online marketer, business consultant, mentor, and philanthropist. He has created numerous successful companies online like and has been coming up with events and products that will help and train other marketers to do the same. His specialty is designing systems and processes that transform ordinary businesses into big money making successes immediately. Both new and old businesses benefit from his strategies and he is a living proof to the effectiveness of what he teaches.