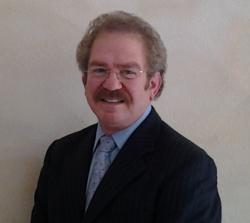 My professional goal is to make sure my patients are well educated about their dental health decisions.
Plano, Texas (PRWEB) July 10, 2012
Plano periodontist, Jeffrey Glaser, DDS, has announced the launch of a new, patient-focused website created by dental website design leader, ProSites, Inc. Dr. Glaser's practice is utilizing the website to educate the community on the importance of oral health. The website includes a Dental Videos page which gives the user an option to watch short videos on what to expect for certain periodontal procedures and oral surgeries. Dr. Glaser expects these to be useful in helping calm concerns of any candidate for these procedures.
"My professional goal is to make sure my patients are well educated about their dental health decisions," comments Dr. Glaser.
The website possesses informative attributes including a periodontist page, which explains what a periodontist does as well as an educational page for those looking for dental implants in Plano. The information-packed website is designed to help patients make better informed decisions about their oral health. Current and prospective patients now have access to a wide collection of relevant dental health information when they visit the website. Some of the services offered by Dr. Glaser include:
Dental Implant Placement
Gum Disease Treatment including periodontal Plastic Surgery
Gum & Bone Grafting
Extractions
Sedation Dentistry
The website also utilizes extensive search engine optimization techniques to reach patients and local consumers who are searching for relevant information about Plano periodontists.
"A healthy body requires healthy teeth and gums," says Dr. Glaser.
About Jeffrey Glaser:
Dr. Jeffrey Glaser has lived and practiced periodontics in Plano, Texas, for over 25 years. He received his undergraduate education from Ohio State University and Hofstra University. His Doctorate of Dental Surgery degree was granted by the Baltimore College of Dental Surgery, University of Maryland, and he received his Masters of Science in Dentistry and certification in periodontics from Baylor College of Dentistry.
Dr. Glaser believes that every person is unique and their treatment plans will reflect this. That is why he actively listens to each patient before developing a list of options his patients can choose from. He also puts a high emphasis on patient comfort and offers nitrous oxide gas, oral sedation, or intravenous sedation during dental procedures.
Dr. Glaser enjoys the challenges of the ever-changing field of periodontal and dental implant treatment. His commitment to providing the latest techniques requires him to continually attend education courses offered around the world. Dr. Glaser is a past president of the Greater Plano Dental Society and the Alpha Omega Dental Fraternity. Dr. Glaser is certified in Periodontics and is an active member of the following professional organizations: American Academy of Periodontology, American Dental Association, Southwest Society of Periodontists, Texas Dental Association, Texas Society of Periodontists, and Dallas County Dental Society.
For more information about Dr. Glaser or periodontal dental treatment, please visit the website at planoperiodontist.com.