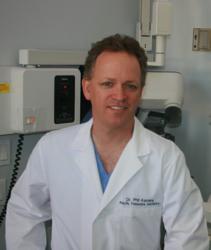 Our aim is to offer a source of accurate information, a source that we know our patients can trust what they read and learn.
Pacific Palisades, CA (PRWEB) July 03, 2012
Cosmetic dentist, Philip Kamins, DDS, of Pacific Palisades Dentistry has announced the launch of a new, patient-focused website. The practice recently launched the new website created by dental website design leader, ProSites, Inc. The website contains many interactive features including patient education videos and a free Smile Analysis feature that helps patients make better informed decisions about their oral health. The website also utilizes extensive search engine optimization techniques to reach patients and local consumers who are searching for relevant information about Pacific Palisades veneers and other cosmetic dental services.
Dr. Kamins said, "Today people are using the internet as their 'go-to' place for information. Our aim is to offer a source of accurate information, a source that we know our patients can trust what they read and learn."
Current and prospective patients now have access to information about Pacific Palisades laser dentistry options, before and after photos of dental procedures, and other informative content when they visit the website. Some of Dr. Kamins's services include:
General Dentistry
Cosmetic Dentistry
Minimally Invasive Dental Treatments
Teeth Whitening
Gum Restoration
Dr. Kamins is also utilizing his website to educate the community on the importance of oral health. The website includes a links page with informative resources as well as a frequently asked questions page with topics ranging from oral hygiene to dental procedures.
"The benefit that a visitor to our website will receive is up-to-date answers to the questions they would like to ask their dental professional. While on our website they will find information about the latest uses of lasers in dental treatment, how periodontal disease affects their overall health and how to treat it, how to achieve a beautiful smile with the use of implants, veneers, bleaching and other methods of cosmetic dentistry, and much more," stated Dr. Kamins.
About Dr. Philip Kamins:
Dr. Phil Kamins has been providing comprehensive dental care to the Pacific Palisades community for over 20 years with an emphasis on preventing dental disease among both adults and children. Before opening his current practice, Dr. Kamins practiced dentistry in Eilat, Israel, where he founded a state-of-the-art dental clinic, which is still open today. Armed with his BS from Loyola Marymount University and a DDS from the University of California, Los Angeles, Dr. Kamins continues to work towards his goal of demystifying dentistry and raising the public's "dental awareness." Dr. Kamins believes that partnering with his patients and educating them empowers them to make the best choices to reach their optimal oral health.
For more information about Pacific Palisades Dentistry, please visit their website at palismiles.com.