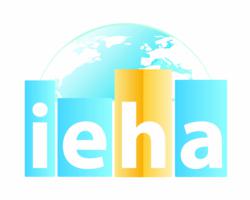 Most slips and falls are preventable! Many property owners don't realize that their floors are slippery until someone slips and falls, but that's about to change - Russell Kendzior, NFSI
Westerville, OH (PRWEB) July 01, 2012
A comprehensive and exclusive article by Laura DiGiulio, EHT Editor and Russ Kendzior, president of the National Floor Safety Institute (NFSI), has been published in the July 2012 issue of EHT magazine, the official member journal of IEHA http://www.ieha.org.
The non-profit IEHA has partnered with the National Floor Safety Institute (NFSI) - the experts when it comes to slip, trip and fall prevention - to educate facilities and the communities they serve about slip and fall prevention.
According to studies done by NFSI, a hazardous floor causes 55 percent of slips and falls. Furthermore, falls are the leading cause of accidental death for the elderly and one of the leading causes of employee and guest injuries for many companies.
"Just about everyone at some time in their life has slipped and fallen, only to receive a bump or bruise. However, if you are one of the eight million Americans who seek emergency room treatment each year for an accidental fall, the consequences are quite different," says Kendzior. "But most slips and falls are preventable! Many property owners don't realize that their floors are slippery until someone slips and falls — but that's about to change."
This change - detailed in the article - involves new or emerging floor safety standards highlighted in this special IEHA EHT feature, including info about:

ANSI/NFSI B101.1-2009, or the "Test Method for Measuring Wet SCOF of Common Hard-Surface Floor Materials";
ANSI/NFSI B101.3 which defines target "Slip Resistant Potentials" or wet DCOF ranges on highly polished surfaces such as marble, granite or polished concrete;
ANSI/NFSI B101.5 which provides details of an easy-to-understand product labeling system, consisting of a simple needle gauge diagram similar to a gasoline gauge in cars;
ANSI/NFSI B101.6 "Standard Guide For Commercial Entrance Matting In Reducing Slips, Trips And Falls."
IEHA members can read the article and also take advantage of related education available only to IEHA members. By following authoritative advice in this July 2012 EHT article, IEHA member readers can expect the following benefits:

Reduce injury claims;
Strengthen litigation defense;
Reduce liability insurance costs;
Comply with proposed OSHA walkway-inspection guidelines;
Make indoor environments safer for all.
Join IEHA and receive EHT magazine free every month. Visit http://www.ieha.org.
About IEHA
The IEHA (formerly, the International Executive Housekeepers Association ) is a 3,000-plus professional member organization for persons who direct cleaning, maintenance and operations programs in commercial, industrial or institutional facilities. The organization was founded in 1930 in New York City, and is now located in Westerville, Ohio, a suburb of the State's capitol, Columbus. IEHA provides its members with an array of professional development, educational, and certification opportunities. For more information, visit http://www.ieha.org/.