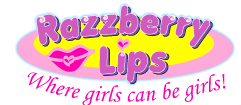 If you have a tween, they will love this
Los Gatos, CA (PRWEB) July 01, 2012
Razzberry Lips knows that for girls getting their ears pierced for the first time can be somewhat daunting. While they will enjoy the effects, the idea of getting a hole in their ears is never a pleasing prospect. This is why Razzberry Lips makes a safe, sterile and fun for girls of all ages to receive a pierced ear.
The store has a wide selection of earrings including fun Disney Princess, Minnie Mouse and Tinker Bell, and birthstone earrings. 14-karat solid gold earrings, 24-karat gold plated, White Gold and Palladium plated earrings are also available at Razzberry Lips.
While they cater to providing fun parties and piercing ears, Razzberry Lips has plenty that is pleasing to young girls. Even moms will enjoy the experience of being with their daughters, enjoying the day and just having a fun "girl's day."
"My daughter fell in love with this store the minute she laid eyes on it. It has everything pink, glittery and fluffy. They carry lots of clothing, accessories and decor items. The best part is the girls makeover parties. They do the girls hair up with glitter in really cute styles and then they can do lots of activities, like dancing and games. If you have a tween, they will love this," Julie R., a loyal customer of Razzberry Lips, said.
Contact the store at 408-395-7299, go online at http://www.clubrazzberry.com/ or visit them in person at 307 N. Santa Cruz Ave. in Los Gatos.
About Razzberry Lips
Razzberry Lips is party planning event that specializes in girls' theme parties and makeovers. Besides planning the perfect girls birthday party, the company also stocks party accessories. Clients can choose from a wide array of party options, limited only to the imagination.