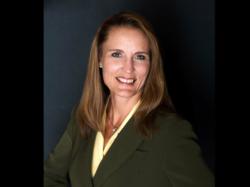 Pam's consulting practice provides leaders and team members with proprietary human performance information that targets their personal growth potential, innate strengths, team synergies and culture fit for team development and employee on-boarding.
Bend, Oregon (PRWEB) July 10, 2012
Founder of TIGERS® Success Series, Dianne Crampton, announced today that Pamela Brooks, Founder of Cornerstone Consulting of Phoenix, Arizona has passed the TIGERS Team Wheel and Facilitation Certification licensing requirements. A veteran consulting with a successful ten year track record of executive leadership coaching and group development of, Pamela is now recognized as a licensed TIGERS facilitator of an effective team building exercise. She joins the TIGERS Success Series elite Inner Circle of team development consulting companies.
"Pam's consulting practice provides leaders and team members with proprietary human performance information that targets their personal growth potential, innate strengths, team synergies and culture fit for team development and employee on-boarding. This helps leaders select the best employee candidates and then targets training so employees achieve their potential more effectively and efficiently," said Crampton.
"We are also very excited that the instrument she uses is her own proprietary tool and compliments the TIGERS group development foundation. We look forward to a long and rewarding collaboration with Pamela and her outstanding company," Crampton added.
Brooks founded Cornerstone Consulting over ten years ago, out of her passion for understanding human performance and human performance potential. Her interest in performance started many years earlier as a collegiate athlete and collegiate athletic advisor. She wanted to understand what drives people to succeed and then help them tap their strengths and confront personal obstacles so they would not limit their potential for success.
"Any leader, team, or organization that realizes that they have performance issues that are beyond their awareness to fix, are facing challenges. Perhaps they are not sure how to move forward. Perhaps they have a strong desire to be the best and are willing to discover more about themselves and their old ruts and routines so they can break free of the pack to finish first. This is what Cornerstone Consulting excels in doing," said Brooks.
"Being a TIGERS facilitator has provided me with an incredible tool to help teams and organizations start any project with a foundation of excellence. The tool helps promote positive growth and increases the potential for any team to work together more successfully and improve performance. TIGERS enhances the work that I have already been doing and sharpens my ability to reach individuals and teams at a much deeper level," Books added.
During certification training, Brooks was instructed on how to use the TIGERS® Team Wheel™ game to teach behaviors that build strong teams and behaviors that will prevent predictable problems -- and bring teams in conflict to consensus quickly. She learned how to use the TIGERS Team Wheel exercise to help teams reach agreement on setting work behavior ground rules, consensus decision making, and to facilitate action planning for sustainable success.
As a licensed facilitator and inner circle member she also receives:

Opportunities to facilitate TIGERS team development events
Revenue sharing opportunities
Two years of business development support and team facilitation coaching
About TIGERS® Success Series:
TIGERS® Success Series, Inc. is a team development consultancy residing in Bend, Oregon that has served leaders and their teams since 1989. TIGERS® helps leaders build teams of employees that are as committed and engaged in the success of the organization as the leaders are.
About TIGERS Team Wheel Game and Facilitation Certification:
The TIGERS Team Wheel™ facilitation exercise and methods have been used in socially responsible mergers, to build stakeholder teams and for launching large scale change initiatives by TIGERS Success Series for nearly 18 years. Its original launch was for a presentation to the National Institute of Applied Business Ethics in 1995. Merrill Lynch later nominated one of the processes available through certification for Inc. Magazine's Entrepreneur of the Year Awards.
The first corporate trainer coached to facilitate the TIGERS Team Wheel™ exercise was the head trainer of Northrop Grumman before initiating a large change initiative in the mid 1990s.
TIGERS Team Wheel Game and Facilitation Certification is provided through three-day licensing workshops where participants learn and practice ground breaking group development techniques for engaging employees to champion change. Certification is available for independent consultants and internal organizational development employees.
About TIGERS Founder, Dianne Crampton:
Crampton founded TIGERS Success Series based on the answer to the question, "What is necessary to build an ethical, quality-focused, productive, cooperative and successful group of people?" The answer to this question surfaced from education, psychology and business group dynamic research at Gonzaga University.
The results concluded that there are six principles that contribute to high performance team dynamics and work cultures. These principles are trust, interdependence, genuineness, empathy, risk and success. They form the acronym, TIGERS. After 4 years of additional independent evaluation, TIGERS Success Series was launched in 1989. Crampton's work has been published by Barrett Koehler, Pfeiffer and Three Creeks. She was nominated by Merrill Lynch for Inc. Magazine's Entrepreneur of the year awards.
For additional information contact Dianne Crampton at 1-541-385-7465.