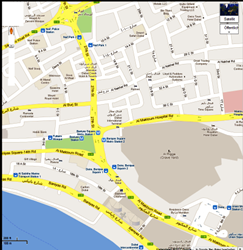 This is just the first step for us in improvement and in the past few months we have launched a series of local websites of consulates for citizens all over the world
(PRWEB) July 01, 2012
Being a social marketplace bridging travelers to visa services, smiletravelvietnam.com has announced the launch of an innovative information delivery system. With such a new change, the website expects to help customers easily find visa information about a particular country as well as find the nearest consulate to get a visa. Vietsmile Travel is different from other travel websites due to its constant renewal and offering. Customers using the information provided by the website can now browse any local website of any embassy in the world.
The website team has taken several other steps towards an innovation leader in visa service.
"This is just the first step for us in improvement and in the past few months we have launched a series of local websites of consulates for citizens all over the world. This will take visa reviews to a whole new level by getting rid of the standard text review and replacing it with a much simpler interface", said Mr Bui, the website designer. The team of web designers believes that innovation in visa content will bring a revolution in how online visa guides work.
The website of Australia Embassy in Dubai can be taken as an example. It is among hundreds of local webpages designed by Smiletravelvietnam.com. Getting access to the page, customers will be supplied free and useful information about the consulate of Australia in Dubai, United Arab Emirates. The fact is that most of people are obliged to obtain a visa before visiting Australia; therefore, they can apply directly from embassy of Australia in Dubai or apply online to get a Visa. All of the information relating to Australia embassy is available for help. Customers, also, can check requirements via the check visa requirement application or consult the content table in terms of cost, time duration, compulsory requirements, and so on. The map of Australia Embassy in Dubai is displayed at the end of the webpage to help customers find the way easier. Pay a visit to the webpage to have a clear look at the content above.