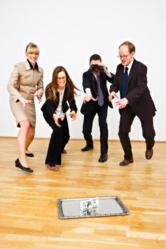 In a bank run, customers want their deposits back in cash. But not everyone can get their money back, as most of that money has been used to fund loans or investments.
New York, NY (PRWEB) July 03, 2012
In a recent Investment Contrarians article, editor Sasha Cekerevac points out that with the Greek financial crisis unfolding, new reports of occurring bank runs have started to pop up. Cekerevac believes this financial crisis, though, will not stop in Greece and could push the world into a global recession, which will affect the U.S. in more ways than one.
"Banks don't hold your deposits 100% on hand in cash. They take your money and then they lend it out or invest it," explains Cekerevac. "In a bank run, customers want their deposits back in cash. But not everyone can get their money back, as most of that money has been used to fund loans or investments."
This financial crisis could certainly hit American shores. Recently, JPMorgan & Chase announced over $2.0 billion in losses related to derivative trades placed on European debt, a figure that will grow substantially, according to the Investment Contrarians editor.
"Don't forget; this bank run is for paper money. This is the problem with paper money; when banks split that money apart and multiply it many times over, this makes the system that much more fragile and exacerbates a financial crisis," argues Cekerevac
The situation is so bad that Greece recently decided to tie property taxes with electricity bills, notes Cekerevac. Because nobody was paying taxes, the government thought it might attach it to electricity bills so that, if you don't pay your taxes, your electricity will get cut.
This financial crisis will certainly affect U.S. corporations. Even though exports to Europe are small, business activity there is large.
"Ask yourself this: if you were a business owner in a southern European nation, would you be expanding your business in the middle of a financial crisis? Would you be ordering new parts or new products? If the financial crisis spreads into a global recession, all of these issues will just be exacerbated. This will cause less job creation and less growth," Cekerevac argues.
"Don't take the bank runs in Europe lightly, as they could trigger problems that might hit U.S. shores," warns Cekerevac.
To see the full article and to get a real contrarian perspective on investing and the economy, visit Investment Contrarians at http://www.investmentcontrarians.com.
Investment Contrarians is a daily financial e-letter dedicated to helping investors make money by going against the "herd mentality."
The editors of Investment Contrarians believe the stock market and the economy have been propped up since 2009 by artificially low interest rates, never-ending government borrowing and an unprecedented expansion of our money supply. The "official" unemployment numbers do not reflect people who have given up looking for work and are thus skewed. They believe the "official" inflation numbers are also not reflective of today's reality of rising prices.
After a 25- to 30-year down cycle in interest rates, the Investment Contrarians editors expect rapid inflation caused by huge government debt and money printing will eventually start us on a new cycle of rising interest rates.
Investment Contrarians provides unbiased research. They are independent analysts who love to research and comment on the economy and investing. The e-newsletter's parent company, Lombardi Publishing Corporation, has been in business since 1986. Combined, their economists and analysts have over 100 years of investment experience.
Find out where Investment Contrarians editors see the risks and opportunities for investors in 2012 at http://www.investmentcontrarians.com.