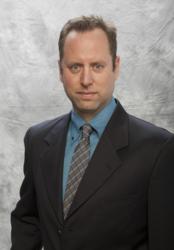 Women should not have to endure blood clot related events from Nuvaring, Yaz, Yasmin, Ocella, Beyaz & Gianvi when there are safer alternatives out there.
New York, NY (PRWEB) July 01, 2012
Thousands of women have been injured from taking the new generation of birth control, such as NuvaRing, Yaz, Yasmin, BeYaz, Ocella or Gianvi. As of 6/30/12 according to the Docket MDL 2100 in the Southern District of Illionois there are 11,861 plaintiffs on file in the Federal Mass Tort against Bayer alleging a variety of injuries. These injuries are classified as thromboembolic events, commonly known as "blood clots." The location of the clot in most places in the body is called a "DVT" short for deep-vein thrombosis, in the lungs its a "PE" for pulmonary embolism, and if the clot travels to the head it may result in a stroke or even death.
The lawyers at our firm have been aggressively and actively litigating cases on behalf of women who sustained blood clots from these birth control products and can talk you through the litigation from start to finish. Some cases are settling right now and your rights are time sensitive. You may be able to participate in the Yaz Settlement, Yasmin Settlement, or Ocella Settlement and potentially the Gianvi or Beyaz settlement.
To find out your rights all you have to do is call one of our toll free numbers, such as (800) 910-0529. "Most women don't realize, that with a skilled attorney assisting with the case, this is only a couple of hours time commitment to participate in the litigation. Nowadays, most things can be done electronically from signing up to be part of the action, gathering medical records and communications. There is no fee unless we win your case and we have lawyers standing by 24/7 to speak with you at your convenience about the litigation," according to Jason T. Brown, Esquire, managing partner of the firm. Mr. Brown was a former Special Agent and Legal Adviser to the FBI and as a trial lawyer has millions in recoveries for his clients. He is passionate, accessible and will call you back directly to discuss your case.
"With so many women sustaining injuries from their birth control, it is important to come forward to show the FDA about the safety, or lack thereof, with these newer birth controls, so they can accurately gauge the amount of injuries and hopefully pull these unsafe drugs from the market," Mr. Brown further stated. "We can do all the work to have you participate, but you need to take the first step and call today."