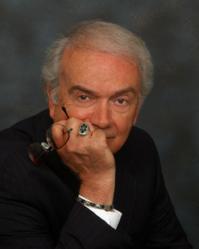 Salt Lake City, Utah (PRWEB) July 02, 2012
The Prime Time Health Talk Radio and TV Series today announced that "It's Not Your Fault," a new Tuesday show in their weekly line-up. "It's Not Your Fault," which airs live Tuesdays at 5 p.m. Mountain Time, is hosted by author, food expert and long-time radio columnist Steve Shenk and is syndicated to terrestrial and online stations including KHQN 1480 AM, Utah Valley Live, and UStream.
Weekly show content ranges in topics including "The Riddle of Me," "I like me best when I'm with you," "Move over Cassnova," "Don Juan . . . here comes Bob," "Steve Shenkisms" and "Distance is Disaster." A fan favorite featured on Steve's show is the"Ask the Guardian" section which delves into caller issues and shares suggestions and advice.
As a talk show host, author, and noted food expert, Steve Shenk is an educator, corporate executive, philosopher, and a forty-year entrepreneur in the food industry. His expertise and leadership on food safety issues have positively impacted the lives of thousands with a prevention-based strategy to ensure the availability, price, and safety of food. Steve is the host of "It's Not Your Fault," a syndicated talk show, and is presently heard almost any day of the week across multiple radio networks as a guest of some of America's most notable talk show programs.
Steve Shenk's new book "It's Not Your Fault", which will be out this summer, is a compilation of his years of experience with people, families, and relationships. As a voice of reason on matters of food, energy, and money, Steve uniquely understands the forces that perpetuate the world's food dependencies. His mission is to heighten the public's awareness and offer possible courses of action to ensure food availability and freeze pricing to bring more security to an at-risk world. Steve has a bachelor's degree in business administration and a master's degree in market analysis.
As co-hosts of the show, food expert and long-time friend Babs Rossberg and talk show host veteran Kim Power Stilson provide a sounding board for Steve's philosophies on life. The show sponsor is eFoodsDirect, a company that Steve and Babs founded to provide delicious, clean, healthy, and easy-to-fix storable gourmet meals for families to eat now or save for later.
Steve works closely and collaboratively with some of the world's most knowledgeable experts preparing and educating the general public on topics ranging from assessment of current food program challenges to how the history of money has come full circle to make food the most important currency. Steve Shenk and his partner, Barbara Rossberg, are co-founders of several food companies including the eFoodsDirect and GOFoods Global companies, the GOFoods Foundation, and GO Forces, which donates one bag of food for every ten purchased to people and charities located around the country to feed and prosper the world. You can find him on Facebook at steveshenkfoodexpert, on his blog at http://www.steveshenk.me.