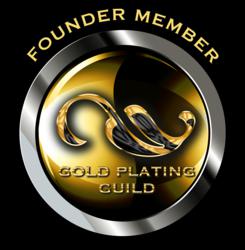 "Why buy from an individual company's website - when you can choose from many companies on another website"
(PRWEB UK) 2 July 2012
Ever since Gold Solutions started selling home gold plating kits for people to start their own low cost-high return businesses they have put over 2000 people from all over the world on the road to financial independence. In most cases, for less than £500 outlay, clients (Operators) have had all they require to generate in excess of £50 per hour - with no experience required whatsoever.
After gold plating was seen on BBC's Dragons Den, people have shown interest in this fantastic business - but few know anything about it. Now, with the additional benefit of the world's ONLY gold plating guild, formed by Gold Solutions purely to promote its Operators own businesses on-line, kit buyers receive all the help and assistance they require to build a successful business. They even provide professional training courses for those seeking to establish a first class business in the quickest possible manner.
Anyone wanting to give a totally unique gift now has only to contact one of the members of the Gold Plating Guild, from anywhere in the world, and they will have access to gifts that will have never been seen by most people - but at completely affordable prices. They can even enter their enquiry on the Guild website - and it will be submitted to every single member of the Guild.
The secret to the business potential lies in the fact that none of these 'gifts' are available in the high streets of Britain - even though tens of thousands sell the basic products, just not gold plated. This means that mobile phones, golf clubs, kettles, razors, and just about anything metal is now available through the Guild to everyone.
Terry George, founder of Gold Solutions 5 years ago says "in order to make the process of building a new business successful, and fast, we have now started an 'Academy' package for those more determined business minded people. In addition to them being automatically registered as a member of the Gold Plating Guild, all clients with 'Academy' status will be provided with weekly and active help from the support team.
A weekly telephone call will establish what the aims of the Academy Operator are for that week and a programme of aims and targets will be set and put into action. This will ensure that the business will have an infinitely better chance of succeeding."
With the advent of new products, services, marketing strategies, product sourcing and a comprehensive support package from Gold Solutions the future looks to be plated with 24k gold.