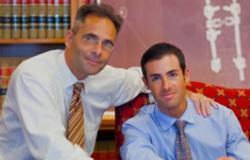 Police already have a hard enough job. They are not federal agents and should not be forced to be immigration officers
Phoenix, AZ (PRWEB) July 02, 2012
Since the Supreme Court ruling on June 25 that overturned much of Arizona's SB 1070, speculation has been wide-spread about the ruling's impact on the immigration debate. The court, while striking down three provisions of SB 1070, upheld one provision of the Arizona law which gives law enforcement authority to investigate and question a person about their immigration status during a lawful stop if they have "reasonable suspicion" that the person is undocumented. Though three other provisions were struck down, this has consistently been one of the most troubling and unclear aspects of the law.
Arizona Governor Jan Brewer stated that the ruling was a victory for immigration enforcement. In a public statement partially republished in the article "SB 1070: Who Won? Both sides claim victory in ruling," the governor says that the "ruling is a victory for the rule of law." The governor follows this comment by asserting that "[a]fter more than two years of legal challenges, the heart of SB 1070 can now be implemented in accordance with the U.S. Constitution." But others are not so sure that it is a victory for Brewer, who signed the law. For instance, the Mexican American Legal Defense and Education Fund states that the law has been "shredded" by the Supreme Court's ruling.
Though both sides in the debate may claim victory, Phoenix Lawyers Luis P. Guerra and David Shapiro of Luis P. Guerra, L.L.C. argue that no one is a winner in the current environment. They posit that when this law is put into practice—and there is still uncertainty when that will be—police officers and innocent people will suffer.
Guerra and Shapiro have a concern in the wake of the Supreme Court's Ruling: They argue that if the officers are required to perform the duties of federal immigration officers and/or border patrol agents, trouble may be ahead.
First, if people are pulled over on the street or stopped anywhere in public for immigration related matters, the more likely a confrontation based on a misunderstanding may occur. According to Luis P. Guerra, "Police officers provide a tremendous service to our community. They are all highly trained professionals but they are armed and they face dangerous circumstances every day. If they are forced to perform the duties of immigrant and/or border patrol officers, the chances of problems occurring may naturally increase."
Attorney David C. Shapiro adds, "The more stops they make—especially for ambiguously-defined reasons—the more chances that misunderstandings will occur."
Whether they are legitimate suits or not, Guerra and Shapiro suggest that lawsuits with allegations of police brutality and police negligence may bog down police departments. The entire debate and recent ruling on SB 1070 does illuminate a significant problem with immigration that is far from being solved, the attorneys state.
Though Guerra and Shapiro are not overly fond of President Obama's record on immigration reform, they do agree with much of what the President articulated after the ruling was announced. According to the White House website, the President said, "[w]hat this decision makes unmistakably clear is that Congress must act on comprehensive immigration reform. A patchwork of state laws is not a solution to our broken immigration system—it's part of the problem." Comprehensive immigration reform does not seem to be forthcoming but the president and many people, including these Arizona attorneys, find the laws that states have enacted to be troubling.
When each state is left to develop their own response to illegal immigration, Guerra and Shapiro observe, too many problems arise that make law enforcement much more difficult. According to Guerra, "Police already have a hard enough job. They are not federal agents and should not be forced to be immigration officers."
Shapiro adds, "The federal government must enforce immigration law. When states try to enforce their own such laws, we run into controversies. Law enforcement has a tough job. Lawmakers do too. It's difficult and burdensome for our state leaders and officers to have to address these issues." In the months and years ahead, Guerra and Shapiro see numerous lawsuits arising from enforcement of SB 1070. Eventually, it will be reexamined in the highest court, they say.
"The Supreme Court basically left the door open for further debate and litigation on this issue. By leaving the most controversial part of the law, they must know that the argument will not go away," Shapiro argues. The hints can be found in part of what the Court wrote in their decision: "There is a basic uncertainty about what the law means and how it will be enforced" uncertainty will surely lead to litigation. And since the lower courts that put the law on hold must lift injunctions, a final resolution may be years in the making.
According to Guerra and Shapiro, the future looks problematic for law enforcement officers who must interpret and enforce the law and, eventually, who will become embroiled in litigation and reexamination of SB 1070 all over again.