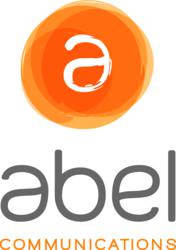 We are incredibly excited to work with STX, CoPilot Live, and Presbyterian Senior Living because each company brings innovative products and ideas to the market
Baltimore, MD (PRWEB) July 03, 2012
Abel Communications is pleased to announce that STX, CoPilot Live, and Presbyterian Senior Living have retained the growing Baltimore firm for public relations and ongoing strategic communications services. For each client, Abel will provide message development, media relations, and social media strategy and implementation.
Based in Baltimore, STX is a global sporting goods leader in lacrosse, field hockey and golf. STX ushered in the modern era of lacrosse in 1970 with its introduction of the first synthetic lacrosse stick. Abel has already helped the company tell its story of growth and category leadership in more than a dozen media outlets including The Baltimore Sun, Baltimore Business Journal, and Los Angeles Times.
CoPilot Live, developed by ALK Technologies, was the first connected GPS navigation system to run on smartphones. Its award-winning navigation apps are trusted by millions of consumers around the world and are available through iTunes and Google Play. Abel has helped CoPilot Live attract reviews and features in leading tech publications such as Engadget, CNET, Macworld, and ZD Net.
Headquartered in Dillsburg, Pa., Presbyterian Senior Living (PSL) has provided retirement and senior care services for more than 80 years. It operates 25 senior living communities and care programs around the Mid-Atlantic, providing services to more than 5,400 seniors in Pennsylvania, Delaware, Maryland, and Ohio. In a recent project, Abel helped a PSL resident – 91-year-old yoga instructor Mabes Morrill – land a spot on The Today Show to illustrate the vibrancy of seniors living in PSL communities.
"We are incredibly excited to work with STX, CoPilot Live, and Presbyterian Senior Living because each company brings innovative products and ideas to the market," said Abel Communications President Greg Abel. "STX is an outstanding brand recognized as the leader in lacrosse and has ambitious goals to expand globally; CoPilot Live is among the top-reviewed navigation apps on the market; and PSL is one of the largest and best-run network of senior communities and care programs in the country. As Abel Communications grows, these are exactly the types of category leading brands we intend to represent."
About Abel Communications
Abel Communications is a results-driven public relations firm that helps companies and organizations reach their most important audiences. With offices in Baltimore and Harrisburg, Penn., we offer a range of services including strategic communications planning, media relations, social media strategy and implementation, and video production. By working collaboratively with clients and putting our journalism background and instincts to work, Abel helps businesses generate buzz for their brands and leads for their products and services. We support clients in several industries, with a focus and strength in technology, healthcare, sports, and professional services. For more information, please visit http://www.abelcommunications.com.