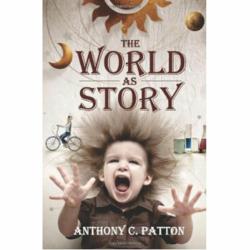 A story is a metaphor for the hero resolving his own inner conflict.
Arlington, TX (PRWEB) July 02, 2012
According to Anthony C. Patton, stories define who we are, a point of departure he uses to lead the reader on an unforgettable journey. Whether you are a screenplay writer or a novelist, a student of story theory, or simply fascinated by the power of story, The World as Story is a book whose time has come.
Drawing from great stories and academia, Patton offers a comprehensive theory of story with chapters that address the most important issues underlying story theory, along with detailed movie reviews that show how his theory lives and breathes in real stories. Patton offers all the theory and advice you need to turn raw inspiration into memorable stories.
After reading The World as Story, the reader will understand the world of story, which will help the reader attain that rare wisdom: "Know thyself."
The World as Story was released on April 4, 2012 as a 5.25 x 8 trade soft cover (ISBN 978-1470060305) on Amazon.com, 148 pages, from CreateSpace. Please contact the author for a review copy.