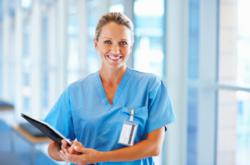 With the ACA being upheld...there has never been a better time to become a registered nurse.
(PRWEB) July 02, 2012
The nursing career website BSNNursingGuide.com has just been launched. It is an online nursing program resource for future and current Bachelor of Science in Nursing (BSN) professionals. The website is dedicated to helping current or future nurses attain their BSN through accredited CCNE and NLNAC accredited colleges and programs.
Although the website is in its infancy stage, it provides extremely helpful and current information regarding the pathways into a nursing career. All the basic information regarding how to begin a career in nursing to grants and scholarships will be on the website. There are exclusive nursing resources including: Online RN to BSN programs, LPN to BSN nursing programs, RN to BSN nursing programs, Current Nursing Salary by State, and a one of a kind Nursing School Locator.
In 2011, the Affordable Care Act (ACA) made available $71.3 million in grants to help alleviate the nursing shortage. The money was to increase the nursing workforce through programs supporting education for nurse faculty and advanced practice nurses.
As of May 2011, the Department of Labor Statistics (BLS) sited the average salary of a nurse is $69,110 with the top 10% earning $96,630. With the ACA being upheld (creating 32 million more Americans with insurance) and the BLS predicting a 26% employment growth for registered nurses until 2020, there has never been a better time to become a registered nurse.
If students are looking to move into a "growing" career, then they might want to consider a career in nursing. For more information about career opportunities in nursing visit BSNNursingGuide.com.
BSNNursingGuide.com strives to provide the most up to date and accurate information regarding nursing schools, nursing programs, and nursing trends so students and RNs are better informed to make career decisions.