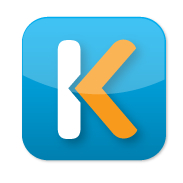 Register Cheap Domain Names from Kore Domains
New York, NY (PRWEB) July 02, 2012
Kore Domains announces 1st year domain name registrations of .COM & .NET top level domains for $8.39/yr .COM & $7.49/yr .NET.
Register domain names in bulk and take advantage of the July offer from Kore Domains, the cheap bulk domain name registration price leader.
D Nisbet, CEO of Kore Domains, said "We are thrilled to offer our existing and new customers the opportunity to stock-up on new .COM & .NET domain registrations for, quite simply, the most competitive price available in the domain name market place. This further affirms our place as one of the leading domain name registration price leaders in the TLD marketplace today".
In addition to the .COM & .NET July offer, Kore Domains is also offering the following discounted prices on other top level domain name registrations:
Register a .ORG domain - $6.99/yr
Cheap .CO Domain Registration - $29.99/yr
Get into India with a .IN domain - $8.99/yr
Launch a business with .BIZ domain - $6.99/yr
Go Mobile with a .MOBI domain name - $6.99/yr
Get personal, register a .ME domain name - $7.99/yr
Sell in the United States buy a .US domain name, $3.99/yr
Create an informational website, use .INFO,- $2.99/yr
About Kore Domains:
Kore Domains offers domain name registration services covering most of the globally available generic and country code top level domains as well as 4gh web hosting, ecommerce and online marketing solutions.