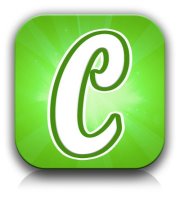 The game everyone has been waiting for
(PRWEB) July 02, 2012
Classic strategy games are still very popular, especially on iOS, and Masters Of Connect5 is no exception, it is a game fans of the genre absolutely should know about.
Masters of Connect5 is the classic five in a row game where users can challenge friends and family in realtime! With a full Facebook integration and a search functionality within the Masters of Connect5 community, makes it very convenience to play with friends but also against random opponents.
RANKING
With a built in ranking module, you can increase or decrease in ranking, climb up highscores and reach higher levels when playing a game. The advanced ranking formula grants more points when beating an opponent with a better ranking and vice versa.
FACEBOOK INTEGRATION
By simply hitting the challenge a Facebook friend button a list of all Facebook friends that have this app installed on their device will appear and by a simple tap a challenge request will be sent.
MULTI PLAYING
Multi playing makes it possible to play as many games as possible simultaneously. Thanks to the notification system players will be notified when an opponent has placed a brick.
CHAT
With a fully featured realtime chat functionality makes the game very fun to play.
The full version of Masters of Connect5 will be available on the Apple App Store for $1.99 but during the opening weeks $0.99. The lite version of the game will be available for free to try the game out.