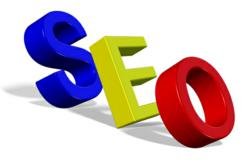 The SEO company we were using were just not producing results...
Basingstoke, UK (PRWEB UK) 2 July 2012
SEO agencies that work in the IT sector face a tough job of getting their clients up on search engines against fierce competition. This is the problem that an IT software company in Slough faced, as they found the existing SEO agency was not producing results. This is why they approached Marketing Quotes, as they needed to find an SEO company that could produce good results quickly whist being competitive with their SEO costs and charges.
A marketing manager from the IT software company commented 'we did have someone internal that did our SEO, but we have had to make cut backs like everyone else. The SEO company we used were just not producing results, our web rankings were not really improving and in some cases, our rank dropped. Finding a good SEO company that is upfront about what they are doing, clear about the costs and transparent with the projected timescales is hard to find, that is why we approached Marketing Quotes. They put a couple of companies forward, and we have started a trial with one of them, so we will see how it goes based on the results, they have three months to prove themselves otherwise we will be looking again.'
Anne Richards (who works with Marketing Quotes) stated 'finding a good SEO company is really hard, there are thousands of supposed 'experts' around, but one has to be selective. The proof really has to be in their track record, how many clients have they got that are getting value for money and are appearing on page 1. Shopping around for SEO prices is wise, as monthly costs vary from a couple of hundred to several thousands.'
About Marketing Quotes - Marketing Quotes is a free service to UK businesses to help get free advice and quotes from local marketing agencies that know and understand their industry.