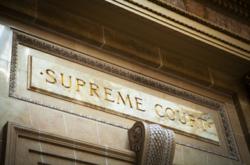 We ideally wanted someone that knew the legal industry...
Basingstoke, UK (PRWEB UK) 3 July 2012
PPC agencies around the UK range from top London agencies, to students working from their bedrooms, without visitng their offices, all PPC agency website can look the same. The problem a solicitor in Leeds had when they approached Marketing Quotes, is that they had looked at a number of internet marketing companies and they all appeared to be the same, making the same promises but with different pricing. The ideal would be a PPC agency that has experience in the legal industry, but more important was one that could guarantee results.
A manager from the solicitor in Leeds commented 'we had not used web marketing in the past, so were not sure who to use. We did ask a few people for referrals, but just because an agency is good for one business does not make them good for us. We ideally wanted someone that knew the legal industry, but more important was someone that could work with us in getting results and shoulder some of the risk.'
Anne Richards (who works with Marketing Quotes) commented 'we have noticed a lot of businesses in the last few years ask about guarantees with marketing. Most marketing agencies do not work in this way; however as even marketing companies are finding things tough at the moment, many are looking at some kind of results based work.'
About Marketing Quotes - Marketing Quotes is a free service to UK businesses to help them get free advice and quotes from local marketing firms that know specific industry sectors.