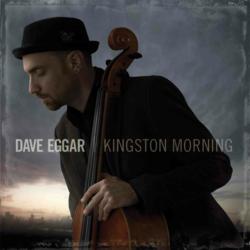 With open minds and open hearts, our lives were forever changed as these unique Reggae and Appalachian collaborations took shape. My imagination has always been captivated by the music and culture of Jamaica and Appalachia.
Dave Eggar
Abingdon, Virginia (PRWEB) July 01, 2012
Grammy-nominated cellist, pianist, composer and producer Dave Eggar will headline Heartwood's 4th of July Free for All Wednesday, July 4. The live performances, at noon and 5 p.m., are free and open to the public.
Eggar is a virtuoso of many styles. He has performed worldwide as a solo cellist and pianist, as well as with his band Deoro. Dave has performed and recorded with artists in numerous genres including Josh Groban, Coldplay, Beyonce, The Who, Michael Brecker, Pearl Jam, Joss Stone, Fall Out Boy, Dave Sanborn, Kathleen Battle, Ray Lamontagne, Carly Simon, Sinead O'Connor, Bon Jovi and many more. Eggar has toured extensively as the solo cellist with the rock band Evanescence and with singer Amy Lee, including performances on The View, PBS, The Tonight Show, MTV and VH1.
Dave's 4th solo release, Kingston Morning, was recorded in Brooklyn, NY, Kingston, Jamaica, and Big Stone Gap, Va. It was released on Domo Records in late April 2010.
"This project was an especially moving and emotional recording for me to make," divulged Eggar. "With open minds and open hearts, our lives were forever changed as these unique Reggae and Appalachian collaborations took shape. My imagination has always been captivated by the music and culture of Jamaica and Appalachia. These journeys to Kingston and Big Stone Gap were truly a life altering experience for me. I am especially proud of the music that has been produced as a result of our efforts."
Eggar was a musical prodigy as a child, beginning to play the cello and piano at age three and performing on Broadway and at the Metropolitan Opera by age seven. He trained as a classical cellist at the Juilliard School and later graduated from Harvard University and the Juilliard School's Doctoral Program. He debuted in Carnegie Hall at 15 as the youngest winner in the history of the Artists International competition. He has appeared throughout the world as a classical soloist, including concerto appearances at Avery Fisher Hall, Carnegie Hall, Lincoln Center, London's Barbican Center, the Paris Opera, and the Hollywood Bowl.
Heartwood: Southwest Virginia's Artisan Gateway is located at Exit 14 on I-81 in Abingdon. For more information, visit http://www.heartwoodvirginia.org or ring (276) 492-2400.