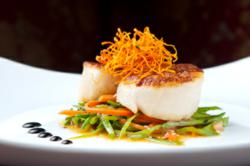 We are happy to re-design our packaging to ensure that the nutritional content is highly visible...
Basingstoke, UK (PRWEB UK) 5 July 2012
Packaging designers that work in the food industry will know only too well that food packaging design needs to be attractive, yet clear in the nutritional properties. A frozen food company recently came under the spotlight due to poor visibility of the nutritional properties of their product ranges, so approached Marketing Quotes for help with the design and layout. Marketing Quotes advised them talking to graphic designers that had experience in the food industry so as to ensure they best possible design solution.
A spokesperson from the food company stated 'our foods are fine to be taken as part of a healthy balanced diet and the media coverage we received with regards to fat and salt content is a little unfair. However we are happy to re-design our packaging to ensure that the nutritional content is very visible to our customers. We are always looking at ways to ensure tasty healthy meals that can be prepared quickly with the minimum of fuss, and our customers are really our first priority.'
Anne Richards (who works for Marketing Quotes) added ' the food industry is keen to ensure that consumers know exactly what they are consuming so as to avoid problems of obesity, which currently is an epidemic sweeping the UK due to the fast food industry. We have suggested them talk to designers that have experience in the food sector, as they will know the requirements to be balanced with attractive and appealing designs.
About Marketing Quotes - Marketing Quotes is a free service to UK businesses to help them get free advice and quotes from local marketing agencies that know and understand their industry.