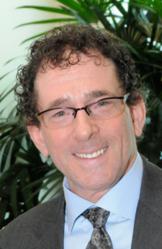 Irvine, CA (PRWEB) July 03, 2012
California Southern University is pleased to announce that Dr. Jeffrey Zeig—internationally acclaimed scholar, psychotherapist, and author—will deliver the keynote address at the university's 34th annual commencement. The ceremony will be held at the Irvine Barclay Theatre at 2:00 p.m. on Saturday, August 4, 2012. The venue is located at 4242 Campus Drive in Irvine.
"Dr. Zeig is one of the great luminaries in psychology today, as well as a remarkably gifted speaker," says University President Dr. Caroll Ryan. "His unique insights extend far beyond psychology, and I'm confident that graduates from all of the schools that comprise CalSouthern will draw inspiration from his remarks."
Dr. Zeig has spoken internationally at major universities and teaching hospitals, and has delivered psychotherapy workshops in more than 40 countries. He is the architect of the Evolution of Psychotherapy, widely regarded as the world's largest and most important conference series devoted to psychotherapy. He also organizes the Brief Therapy Conferences, the Couples Conferences, and the International Congresses on Ericksonian Approaches to Hypnosis and Psychotherapy. Additionally, Dr. Zeig is the author, co-author, or editor of more than 20 books. The founder and director of the Milton H. Erickson Foundation, he maintains a private practice in Phoenix, Arizona.
This year marks the third consecutive year the CalSouthern commencement ceremony has been held at the spectacular Irvine Barclay Theatre. In 2011, approximately 500 people attended the event, including CalSouthern graduates, family and friends, along with faculty and CalSouthern administration. The graduates—ranging in age from 22 to 75 and representing the full spectrum of ethnic and economic backgrounds—included successful entrepreneurs, groundbreaking psychotherapists, a recipient of the Daughters of the American Revolution's Medal of Patriotism, and even a sitting judge, among many others.
Details and registration information about the 2012 California Southern University Commencement Ceremony can be found online at http://www.calsouthern.edu/commencement.
Founded in 1978, California Southern University is a premier, accredited online university offering degree programs at the associate, bachelor's, master's, and doctoral levels in business, law, criminal justice, and psychology to an international student body, utilizing a proprietary online learning system. CalSouthern is accredited by the Accrediting Commission of the Distance Education and Training Council. The Accrediting Commission of the Distance Education and Training Council is listed by the U.S. Department of Education as a nationally recognized accrediting agency. The Accrediting Commission of the Distance Education and Training Council is a recognized member of the Council for Higher Education Accreditation. To learn more about CalSouthern, please visit http://www.calsouthern.edu.
http://www.calsouthern.edu/content/press-releases/jeffrey-zeig-to-deliver-keynote-address-at-california-southern-universitys-2012-commencement/