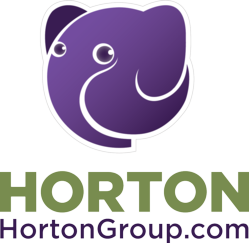 Nashville, Tenn. (PRWEB) July 01, 2012
It has become clear that using social media as a platform to communicate with current and potential customers is a necessity for businesses of any kind. Horton Group has posted a new article small business owners can use as a reference when attempting to define their target audience. In the post they layout five essential questions small business owners need to ask themselves when searching for the best ways to communicate their brand through social media outlets. When using social media to market products or services it is critical that the message sent across is clear, relevant and directed. Properly planned and targeted marketing through social media has the potential to increase fans and followers - resulting in stronger brands and more revenue.
In today's market customers have more access to a wider selection of products and services thanks to online tools that allow businesses to disseminate information quickly. Social media has created a landscape where businesses can communicate directly to their customers and share information. How people interact with a business' social media profile or page can tell you a lot about the need for precise communication through these online channels. High levels of customer interaction in places like Facebook or Twitter are usually a result of a social media strategy that is directed at a defined target audience.
As other articles posted on the Horton Group website have suggested, producing effective small business social media marketing campaigns requires a well-thought out strategy, organization and most importantly research. This rings true for businesses of all sizes - just making posts is not enough. The article encourages small business owners to ask themselves five simple questions that will help them uncover who their audience is and then create an outline based on their answers. The questions help define an audience by analyzing customer's needs, lifestyles, interests, values and online shopping habits. For the full article visit the Horton Group blog.
When communicating to potential or current customers through social media, businesses need to be providing relevant information that is going to encourage interaction and later lead to a conversion in the form of a purchase. Thanks to social media customers can now "follow" everything a company is saying or doing. Small businesses who are able to successfully define a target audience and then use social media to connect with that audience will have a customer for life as long as that message stays consistent and relevant.
About Horton Group
Horton Group has been helping small businesses reach more people with their unique brands, products and services for more than 16 years. The full service advertising agency provides social media marketing management and consultation for all types of businesses and organizations. In addition to their social media services they also offer web design & development, graphic design, media buying, search engine optimization and more.
For more information about Horton Group or their marketing and advertising services call 615-292-8642 or email info(at)hortongroup(dot)com.