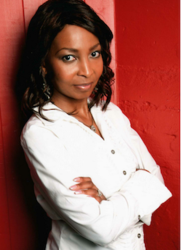 "Mavis was a clear choice for this month's ABN Member of the Month. She has always been an extremely valuable contributor to the community, and this month she really stepped it up and demonstrated just how much
Austin, Texas (PRWEB) July 02, 2012
BetterNetworker announced Thursday that Mavis Nong had been selected as the ABN (Association of BetterNetworkers) Member of the Month for June.
The title of "Member of the Month" is awarded to an ABN member who goes above and beyond the contributions of other members in the BetterNetworker community. He/she is highly active on the site, posting frequently, engaging with other members, and most importantly, contributing extremely high-value training content for the community to benefit from.
A BetterNetworker member since June 2009, Mavis Nong is an Internet marketer and coach. Originally from South Africa, she currently resides in Bristol, United Kingdom. She is very well known within the network and Internet marketing industry and boasts a host of notable accomplishments, including placing #2 in the Top 50 MLM Blogs 2011, placing 4th in the Traffic Generation Blogging Contest, was one of the 12 Female Bloggers to Watch in 2011, and made the list of 125 Fearless Female Bloggers.
Ms. Nong has posted several noteworthy articles on BetterNetworker as of late, the most popular being "Discover Your WHY and Get Ready for Your Journey to Success [Episode 1]," which received 21 votes, 725 views, and was featured in BetterNetworker's "What's Hot" weekly newsletter.
"Mavis was a clear choice for this month's ABN Member of the Month," says Jesse Jameson, CEO of BetterNetworker. "She has always been an extremely valuable contributor to the community, and this month she really stepped it up and demonstrated just how much she has to offer, and how big of an impact her contributions have meant to this community."
Senior editor Andrew Draughon shared a similar opinion. "Mavis's content has often been featured in our What's Hot newsletters because she's very consistent at posting high value articles. She always writes about interesting topics and offers specific tips and targeted advice that is highly beneficial to other members. She's exactly the type of member we strive for here at BetterNetworker, and we're delighted to honor her with this award."