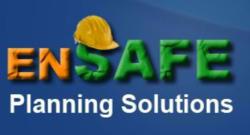 According to Ensafe's latest post, 'In simple terms both the management plans and management systems are management systems'.
Sydney, Australia (PRWEB) July 02, 2012
The emergence of the quality management system has elevated not only the quality of work output, but also the work conditions of industries. However, with the frequent reference to management plans, a lot of people get confused about the latter's difference from management systems and which of the two would be suitable to address the specific needs of their industry. According to Ensafe's latest post, "In simple terms both the 'management plans and management systems are management systems'."
With the explanation provided by Ensafe, a management plan and a management system are basically two levels of documentation. The plan is for "small or medium-sized organisations that are mainly subcontracted to Principal or Main Contractors". It is fully compliant to applicable Work Health & Safety (WHS) and environmental legislation and regulations, the core requirements of relevant Australian standards and the policies set by authorities with regards to environmental management and WHS. It's also defined as a part of the system as it deals with the specifics and the document, which effectively describes the actual management system.
The management system, on the other hand, is for a more extensive operation and has a higher level of involvement because the organisation has the role of Principal or Main Contractor and like the management plan, its aim is also full compliance. However, the management is also suitable to obtain the following: accreditation from the Office of Federal Safety Commissioner, pre-qualification to state government agencies and third party certification to Australian standards.
Provided in the post are more thorough explanations and a clear illustration of the applications about management plans and systems. Ensafe Planning Solutions created this guide as one of the way to uphold the company's mission statement which is, "to assist contractors in the building and construction industry in Australia to comply with ISO standards and legislative requirements by providing the simplest and easiest management system documentation – in Word format and portable devices."
The company is one of the premiere sources of management system templates (like the environmental management system template, which is heavily-laden with the stringent legislation, regulations and standards in ensuring the protection of the environment) and other products pertinent to the easy but effective creation of QMS, EMS, OHSMS and other management systems.