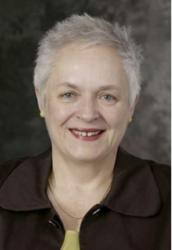 Yellow Springs, OH (PRWEB) July 01, 2012
Antioch University Midwest announces today that Ellen Wood Hall, Ph.D., has been appointed as the 24-year-old institution's interim president.
Dr. Hall has been Provost and Interim Chief Executive Officer of Antioch University Midwest since March 1, 2012. She first came to AUM in January, 2011 as Vice President for Academic Affairs.
She holds a B.A. from Agnes Scott College and an M.A. and Ph.D. from Bryn Mawr College, all in French literature. Her professional appointments have included Associate Professor of French and Assistant Dean of the College at Westminster College in Pennsylvania; the first alumna Dean of the College at Agnes Scott College in Decatur, GA; President of Converse College in Spartanburg where she served as the first female college president in South Carolina; Vice President for Academic Affairs and Dean of the College at Wells College in Aurora, New York.
After leaving Wells in 2006, she joined the Registry for College and University Presidents in Peabody, Massachusetts in 2007. Her first assignment with the Registry was as Interim Vice President for University Relations and Executive Director of the CWU Foundation at Central Washington University in Ellensburg. Her appointment at Antioch University Midwest in 2011 was her second with the Registry.
Highlights of her career include founding a Lifelong Learning Program for non-traditional
students at Westminster College; diversifying the faculty and implementing a full scale Global
Awareness Program at Agnes Scott College; establishing a major effort to explore issues of
diversity with faculty and students through a joint Converse College/Wofford College grant from
the John S. and James L. Knight Foundation; hiring the first African-American Vice President at
Converse College; diversifying faculty and receiving support to sponsor a visiting scholar in
Islamic Studies at Wells College; assisting the Central Washington University Relations Office with completion of its first comprehensive gifts campaign and bringing stability to a unit that was experiencing significant challenge upon her arrival.
In 1995, South Carolina Women in Higher Education awarded her the Martha Kime Piper Award
for Outstanding Contributions to Advancing Women in Higher Education. She was given the Central Washington University Presidential Administrator of the Year Award in 2009.
"We are extremely fortunate to be able to call upon Dr. Hall's experience and leadership during this time of transition," said Antioch University Midwest Board of Trustees Chair, Phil Parker. "Her years of experience at small liberal arts universities and with nontraditional student populations are important assets to lead the campus."
Vice Chairman Dan Young remarked, "Antioch University Midwest serves an important role in Southwest Ohio and beyond for adult learners who are looking to advance their lives. Dr. Hall understands the importance of these students in our local communities and the vital role that the university plays in supporting their continued education."
Dr. Hall's appointment was effective July 1, 2012 and follows Dr. Michael Fishbein's three year service as president.
Antioch University is a bold and enduring source of innovation in higher education. With roots dating back to 1852 and inspired by the work of pioneering educator Horace Mann, Antioch
University was founded in 1964 on principles of rigorous liberal education, experiential learning and social engagement. The multi-campus university nurtures in its students the knowledge, skills and critical thinking to excel as lifelong learners, democratic leaders and global citizens who live lives of meaning and purpose.
Our students, across the United States and around the world, are served by undergraduate, graduate and doctoral studies at Antioch University Los Angeles, Antioch University Midwest
(Yellow Springs, OH), Antioch University Santa Barbara, Antioch University Seattle and Antioch University New England (Keene, NH) and the university-wide Antioch Education Abroad and Ph.D. in Leadership and Change programs.
Together, students, alumni, faculty and staff form a visionary community that strikes a rare and
essential balance between idealism and life experience.