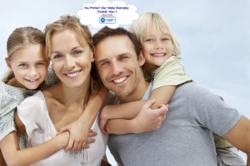 Acclaimed Scottsdale Home Security Company Introduces their Official Blog to Spread Awareness among Home Owners in Scottsdale
(PRWEB) July 02, 2012
Scottsdale home security customers can now avail free tips to stay safe from miscreants, thanks to the recently launched blog from the leading security service provider Elite Security Services. The company is one of the youngest names in the American security industry and has done exceedingly well in reaching out to customers with their cost efficient service plans. Within their short tenure of one year, they have expanded their service network in all major cities, in America and Canada. The company operates with a much larger vision of playing an active part in creating a crime free society.
The recently launched blog from the reputed Scottsdale home security provider is managed by well known security expert and the owner of Elite Security Services, Mr. Paul Shakuri. Fresh posts discussing different aspects to home protection would be added regularly to the blog by the expert himself. The readers would also be able to find answers to their concerns from Mr. Shakuri, through this blog. While announcing the launch of this blog, he said, "This blog is dedicated to all the homeowners looking to protect their families from any type of organized crime. There are many simple things that we can do on a regular basis to build a safe home".
Elite Security Services provides some of the most easily affordable home security plans available in the Scottsdale home security industry. Their basic plan, with a monthly fee of $35.99, is one of the most popular home surveillance plans in this region. The economical service plans from Elite Security Services has allowed common men to avail security systems for their home. The security industry experts in Scottsdale have lauded this initiative from Elite Security Services to help the home owners.
About the Company: Elite Security Services is a rapidly growing company in the home security industry. They offer highly efficient and economical home security solutions in America and Canada.
Contact
Paul Shakuri
Phone: 800-880-9569
Website: http://www.YourAlarmNow.com