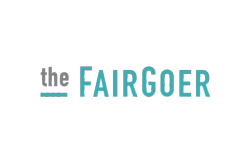 Art Osaka is a wonderful and growing realty and we are proud to host it on theFairgoer.com
New York, NY (PRWEB) July 05, 2012
ART OSAKA has teamed up with theFairgoer, a website which hosts international art fairs. "Art Osaka is a wonderful and growing realty and we are proud to host it on our website," remarks managing director, Lorenzo Wirz Castellani. He continues: "It's a special and very interesting art event in Osaka, which theFairgoer will report online during and after the fair."
Art enthusiasts can experience the fair virtually as if they were present with the ability to browse the art collections booth-by-booth. The interactive platform on theFairgoer allows you to view information about your favorite pieces of art, share them with your friends and colleagues via social media, and interact with participating galleries. Through theFairgoer, dealers have worldwide access to new clients and infinite potential to expand their audience.
Art Osaka, International Contemporary Art Fair (http://www.artosaka.jp)
Hotel Granvia Osaka, 26th floor, 3-1-1 Umeda, Kita-ku
5300001 Osaka, Japan
July 6-9, 2012
Starting July 6, 2012 on theFairgoer.com
ART OSAKA is an art fair. A super cool event for a way too hot Japanese summer. In recent years, collecting art turned into a lifestyle. On the 10th anniversary of ART OSAKA, over 50 galleries representative of the international and local art stage specializing in contemporary art, are introducing works by both young and established artists to the public. ART OSAKA 2012 is also proudly organizing the "Japanese Contemporary Art of the 1960s and the '70s" special exhibition focusing on the Gutai Art and Mono-ha postwar avant-garde movements. The art fair and special exhibition will be complemented by talks and several satellite events across Osaka. ART OSAKA is the right time and the right space for you to welcome art in Osaka.
Art lovers unable to attend the live event can view each collection on theFairgoer along with artwork from past fairs featured on theFairgoer.
ABOUT FAIRGOER LLC
theFairgoer is an online platform that gives users real-time access to art fairs from the comfort of their home or office. Enhancing the experience of actual fairgoers, the website provides useful tools and information before, during and after the fair. Users can mark favorites, share artwork through social media outlets and access archives from past participating events. Through theFairgoer, organizers have worldwide access to new clients and infinite potential to expand their audience.
Fairs that have participated and are currently archived and accessible on theFairgoer include: Slick11 (Paris), Chic 2011 (Paris), Fotofever 2011 (Paris), ArtMadrid12 (Madrid), Accessible Art Fair 2012 (Antwerp), MIA Fair (Milan), Swab (Barcelona).
For more information visit http://www.theFairgoer.com
CONTACT:
Lorenzo Wirz Castellani
Fairgoer LLC
+1 (646) 301-1065
+1 (212) 729-8867
info(at)thefairgoer(dot)com
http://www.thefairgoer.com
Follow us: @theFairGoer
Check for updates: http://www.facebook.com/theFairGoer