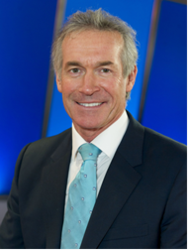 SKYCIG replaced 50 million traditional cigarettes with electronic cigarettes
London, UK (PRWEB UK) 2 July 2012
In conjunction with the five-year anniversary of the smoking ban in England on July 1st, SKYCIG commissioned a survey that has revealed the number one reason why smokers enjoy the physical act of smoking is because it helps them cope with everyday hardships. The survey – compiled from 2,000 respondents from SKYCIG's database - also revealed that the top five emotions that trigger a desire for a cigarette are anger, stress, anxiety, tiredness or sadness.
The live debate with the celebrity doctor was broadcasted on 102 Capital FM, Siren FM and Rock FM. Dr Hilary Jones discussed the no smoking ban in the UK and how it affected the number of people who smoke overall, stating "Hundreds and thousands of people have stopped since the smoking ban…SKYCIG replaced 50 million traditional cigarettes with electronic cigarettes with their inception just 3 years ago" - Capital FM. However, Dr Hilary Jones further discussed the real reasons why people continue to smoke whilst knowing the health implications from using tobacco cigarettes, stating "Stress, anxiety, and tiredness are reasons why people want an imediate fix, emotional factors get in the way of people wanting to quite." Finally, Dr Hilary Jones discussed the alternatives avaliable for people wanting to kick the habit, suggesting that electronic cigarettes are the number one choice..."The phsycial act is the same as a normal cigarette however you don't have the risk of heart disease or cancer in the future as you are not inhaling any of the other 4,000 toxic chemicals" – Siren FM.
UK Operations Director Damien Scott states "Hilary's reputation is second to none and we are delighted he was able to take the time to highlight to the general public that electronic cigarettes can be a vital tool to beating tobacco. The SKYCIG community are lucky to have a GP in Hilary that everyone respects."
SKYCIG, one of the alternatives which was discussed has been the most trusted electronic cigarette brand within the United Kingdom for a number of years and has established a large market share in the growing industry, voted 'Best Electronic Cigarette in the UK' in 2011 by Smoking.com. Electronic cigarettes are regarded as the nation's top smoking alternative and the largest UK based brand, SKYCIG, have reported to have quadrupled their sales in the first quarter of 2012. The benefits regarding health are already pushing product sales for electronic cigarettes, especially SKYCIG, with the product not containing all the harmful chemicals that regular tobacco cigarettes do, nor do they produce second-hand smoke. As well as SKYCIG providing a healthier alternative, they also provide a variety of different flavours to accommodate everyone's taste buds from Vanilla, Cherry, Menthol, Cinnamon, Tobacco Gold and Classic Tobacco.