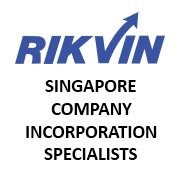 Singapore (PRWEB) July 02, 2012
Over the last three years, the Ministry of Manpower (MOM) has taken graduated steps to manage the size of its foreign workforce. Between July 2011 and January 2012, the Singapore employment pass framework has been tightened twice. With effect of 1 July 2012, firms in the manufacturing industry will see their quota for foreign work permit holders reduced to 60%, while the service industry employers will have to comply with the 45% foreign work permit holder threshold.
However, no changes have been made to the Personalized Employment Pass (PEP) framework, indicating that the demand for high-caliber or gold-collar professionals still remains relevant to Singapore's economy.
In light of this, Singapore company incorporation specialist, Rikvin recommends gold collar professionals to apply for the Personalized Employment Pass (PEP). Unlike all other work visas issued by the Ministry of Manpower in Singapore, the Personalized Employment Pass is the sole Singapore employment visa that is independent of any employer, rendering a PEP holder the flexibility and freedom to switch employers without having the pass revoked.
In addition, the Singapore Personalized Employment Pass is issued to individuals based on their own merits. Once issued, it is valid for 5 years, and is non-renewable thereafter.
In gist, the Personalized Employment Pass, which is issued by the Ministry of Manpower, brings with it the following benefits:

The PEP holder may reside in Singapore for up to six months while in between jobs and to evaluate career opportunities;
The PEP holder does not have to cancel and re-apply for a new visa each time he/she changes jobs during the 5-year validity period;
The PEP is a one-time visa with the option to switch back to a regular Employment Pass or apply for Permanent Residence (PR);
The Personalized Employment Pass also enjoys Dependent Pass privileges i.e. the ability bring one's spouse and children below 21 years of age to reside in Singapore and
Singapore companies will be able to hire PEP holders the same way they hire Singapore citizens and Permanent Residents.
Commenting further, Mr. Satish Bakhda, Rikvin's Head of Operations said, "Many people do not know of this route when considering a move to Singapore. The PEP is similar to P1 Employment Pass, but with more benefits. Unlike other work passes, the PEP confers more freedom to the individual to pursue employment in Singapore without affecting the status of his employment pass or stay in Singapore during the five year validity period. This in turn makes it more attractive to high-caliber professionals who have the requisite qualifications, experience and salary."
"Furthermore, as Singapore remains keen to attract high-caliber professionals to live and work in the republic, highly-qualified professionals are in good stead to tap this employment pass program," added Mr. Bakhda.
For more information on Personalized Employment Pass requirements, benefits and privileges, please visit: http://www.rikvin.com/visas/personalised-employment-pass/.
ABOUT RIKVIN:
Established in 1998, Rikvin has since partnered with thousands of investors, entrepreneurs and professionals in their pursuit to access business opportunities overseas. Rikvin's areas of expertise include company incorporation, offshore company incorporation, accounting, taxation and other related corporate services. Rikvin is also a licensed employment agency with the Ministry of Manpower (MOM) and offers a full spectrum of Singapore employment pass services for foreign professionals who wish to relocate to Singapore.
20 Cecil Street, #14-01, Equity Plaza, Singapore 049705
(65) 6320 1888
http://www.rikvin.com/