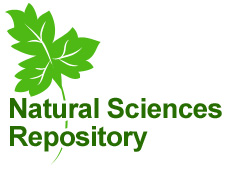 Diet & Enzyme @ Natural Sciences Repository
Bad Honnef, Germany (PRWEB) July 03, 2012
The aim of the Repository for Information in the Natural Sciences is to provide reliable information on various areas of scientific interest in a format that can be digested easily. The information is presented in the simplest words and terms possible and that can be easily searched for within the website. The site is managed by TriScience.com which is a newly established organization targeting dissemination of scientific and related information in an understandable way.
The section Acid contains scientific information about acids, its kinds, and naming acidic substances. While there are three basic definitions for acids, the Arrhenius, the BrØnsted-Lowry, and the Lewis definitions, acids are named according to their anions, with the ionic suffix typically dropped and replaced with a new one. After inclusion of the two new categories, this section contains ten categories including Chromatography, Compounds, Diet, Enzyme, Fatty, Glucose, Lipid, Metabolism, Residues and Sequence.
The newly published category Diet contains scientific information on the acid alkaline diet, which is a form of dietary practice based on the belief that several foods we consume leave an alkaline residue in the body. It is firmly grounded in the belief that certain food items leave an alkaline residue (or ash) in the body once they are consumed. It dictates the consumption of fresh citrus fruits, vegetables, tubers, nuts, and legumes and is thought to prevent the occurrence of common diseases, including allergies, cancer, fatigue, obesity, osteoporosis, and a wide variety of other such physical complains and illnesses. The category currently contains ca. 250 articles including one on the effect of acrylamide on urinary mercapturic acid metabolite excretion in humans and another on dietary long-chain polyunsaturated fatty acid supplementation in infants with phenylketonuria.
The new Enzyme category contains scientific information on these acidic substances which are produced by living organisms to catalyze specific biochemical reactions, including metabolism. Every chemical reaction that occurs in a biological cell will need enzymes in order to perform at a rate that is sufficient for sustaining life. Enzymes function through the process of lowering the activation energy for a reaction which dramatically increases the rate of the reaction products to form, and for reactions to achieve their equilibrium states in a shorter amount of time. The category currently contains ca. 400 articles including one on a thermostable cysteine protease precursor from a tropical plant which contains an unusual C-terminal propeptide cDNA. Another article covers an asparagine oxygenase AsnO and a 3-hydroxyasparaginyl phosphotransferase HasP which are involved in the biosynthesis of calcium-dependent lipopeptide antibiotics.
The repository groups information in the natural sciences according to interrelated sections and categories that will help readers understand the context of whatever topic is searched information on. It is composed of eleven sections which are subdivided into up to ten categories. Each unit contains a definition composed in an understandable way. Each item in these sections and categories contains up to twenty clickable tags.