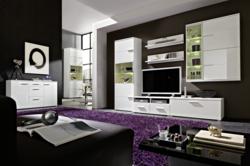 (PRWEB UK) 3 July 2012
FurnitureInFashion along with expanding business is pleased to announce the expansion of its customer service division as well by hiring more customer service personal. With an increase in headcount in customer service division will help the customers to make fast inquiries and get a quick feedback. The company is already known for excellent customer service. FurnitureInFashion intends to expand its stores throughout the major cities of UK which has prompted the company o expand its customer service as well. The company is also expanding its product line continuously which eventually demands increase in customer service expansion in order to provide guidance to maximum customers.
Certainly first impressions are everything and for many customers excellent customer service of FurnitureInFashion has been an attraction. Asad, the owner of FurnitureInFashion said." In today's tough and competitive economy, providing superior customer services eventually helps attract new business opportunities and customers." FurnitureInFashion has been in online retail business since 2006 and is UK's fastest growing furniture store. The company has over 12,000 products with a broad range in variety and designs. FurnitureInFashion has n excellent customer service that works round the clock to make sure that they are always there to guide the customers. With the expanding business, the company has now come up with a plan to increase headcount in its customer service division so that every customer gets a sole representative who will be equipped with complete information to guide the customer.
FurnitureInFashion has invested a lot in training its customer service team in order to attract more customers and business in a very competitive business environment. Asad stated," UK is a very competitive place to run an online furniture retail store. We have a lot of competition and we are making a difference by providing excellent customer service. An increase in our customer service division will positively affect the growth of FurnitureInFashion."
FurnitureInFashion has installed special customer service counters at its showroom for guiding the customers through their purchasing experience. The Customer service representatives are fully trained and briefed regarding every product and the range available in that particular product. Asad Shamim stated," Our customers expect an extremely efficient and timely customer service from us: that's what we are known for and that's what we are further enhancing to attract more business."
FurnitureInFashion launches products very frequently which require a team that would inform the people about new arrivals and work on towards promoting the products as well. By having this promotional aspect in the customer service, FurnitureInFashion will be able to increase its sales and profits. Asad stated, "We are very excited to expand our customer service support structure. We are growing fast and an increase in our customer service division will allow us to share special offers with our customers."
FurnitureInFashion through its excellent customer service has been able to expand its business globally. The company is catering the orders from Iraq and many other countries as well. FurnitureInFashion can be accessed and contacted even through offline support enquiries by simply dropping an email at their official email address that can be found on their website. The customer service division responds promptly and replies to every email.
FurnitureInFashion is a one stop shop for ideal furniture products for bedroom, living room, dining room, hallway and other home décor solutions. The company offers enormous range or products along with delivery service. Due to extremely reasonable prices offered by FurnitureInFashion, the company is beginning to expand its operations throughout the world. To further enhance the image of the company, FurnitureInFashion is focusing on strengthening its customer service division. To know further details about customer service division and other information about furniture