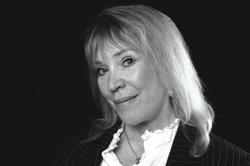 Elizabeth is overjoyed at the prospect of this series appearing on television
London (PRWEB UK) 4 July 2012
Emmy and Peabody award winning American producer Lee Levinson has joined forces with British producer and director Michael Rolfe with a view to bringing Whispers on The Wind to British Television. Author Elizabeth Revill, herself no stranger to television, is completing the trilogy of books set in South Wales charting the history of one family through the 1930's and 40's. After a casual conversation interest was sparked between the two producers on both continents and an alliance was formed.
Elizabeth is overjoyed at the prospect of this series appearing on television. "I spent much of my childhood in the Welsh Valleys where these books are set," said Elizabeth. "I feel passionate about the people and the culture."
The books are currently soaring up the best seller charts with critics already comparing them to the classic, 'How Green Was My Valley'. Dealing with issues of hardship and poverty caused by the turmoil of war, the books follow the lives of the Llewellyn family as they struggle to find meaning and hope in a world full of tragedy and uncertainty.
Elizabeth Revill is already a well known figure to film and television, winning the coveted Carleton Hobbs award by the BBC for radio and appearing in many household favourites including Sherlock Holmes and The Archers.
Being a novelist is a second career for Elizabeth. "I always wanted to write but it's only recently I've managed to find the time," she said.
'Against The Tide' is her latest offering, based on the research she's done into the smugglers on the Welsh coast during the 18th century, it has just been published by Belvedere Publishing and is available in all good bookshops and most online retailers.
Elizabeth currently lives on a farm in North Devon with her husband Andrew, Pippin the dog and Ashton the cat.