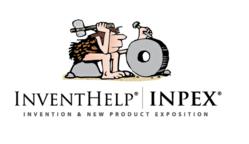 Pittsburgh, PA (PRWEB) July 04, 2012
InventHelp's INPEX®, America's Largest Invention Show, announced several award winners at the closing awards dinner and ceremony for its 27th annual show. All of the inventions were exhibited June 13-15, at the Monroeville Convention Center, minutes from downtown Pittsburgh, Pennsylvania.
Gold medals were presented in 45 categories ranging from Advertising to Toys and Games, as well as several special awards from INPEX® 2012 product search companies. An international jury committee judges all of the inventions each year, and the following individuals won these special awards:
•Best Invention of the Americas presented to Joseph and Lori Garcia for The Sleepyhead
•Woman Inventor of the Year presented to Jacquelyn Tarlton and Dawn Sole for Beauty Bit and Pocket Beach
•Award of Excellence presented to Hana Tiskiewic for Doodle Towel
•Innovators Cup presented to Dr. Benjamin Marble for ChartCam
•Grand Prix Second Runner-up, a $2,000 cash prize, was awarded to Taiwan Inventors for Both the Energy Conversion of the Cabinet
•Grand Prix First Runner-up, a $3,000 cash prize, was awarded to Shane Chen for SoloWheel
•And the Grand Prix Award, a $7,500 cash prize, was awarded to Bryan Myers for Opticwash – The Opticwash is a vending kiosk that would enable an individual to clean eyeglasses or sunglasses. The product would quickly and easily clean glasses without leaving a scratch or mark. Myers also won gold medals in three categories: Cleaning Products and Equipment, Design/Technical and Entertainment.
Additional information about the inventors and their inventions are available. A complete list of the category award winners is also available. Please contact Chrissa Chverchko for additional information at cchverchko(at)inpex(dot)com or (800) 424-2089, x4118.
InventHelp's INPEX® is a unique trade show that showcases new products and innovations that are available to business and industry to manufacture, license or distribute. INPEX® is a service of InventHelp®, America's largest invention submission company. For more information about INPEX®, call 888-54-INPEX.
# # #