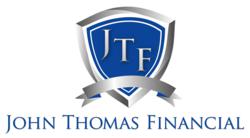 On a 'macro' level it is critical to understand that the most important capital of any nation is its human capital
New York, NY (PRWEB) July 03, 2012
The Supreme Court's decision to uphold Obamacare is a positive development for the economy and the stock market according to John Thomas Financial Chief Economist,Mike Norman. The ruling removes the uncertainty that had been hanging over the law for the past two years, "quoted Mike Norman"
"On a 'macro' level it is critical to understand that the most important capital of any nation is its human capital," said Norman. "Without human beings nothing gets done. Nothing gets built. There is no innovation or progress. And it goes without saying that healthcare is vital in ensuring the health and well being of a nation's human capital."
Broken down into its basic significance, Obamacare means 30 to 40 million more Americans will have health coverage, delivered to them by the private sector, with the Government funding a large portion of it through premium subsidies, expansion of Medicaid, Medicare, etc.
Norman says that those proclaiming the law is nothing more than a tax are wrong. The so-called tax argument that allowed the law to be affirmed by the Supreme Court applied to the law's mandate—the requirement the government imposes on people to buy health care. This may be a cost to people, said Norman, but in fiscal terms this is not a tax.
The reason is, a tax removes income from the economy, says Norman. When the government taxes (or cuts spending) it removes income from the economy. The economy as a whole is left with less income. However, in the case of requiring health care, the money stays in the economy. Consumers purchase health care (they give up those funds) and health service providers receive them. Therefore, it's merely a matter of distribution, not a loss of income.
For those people who do not get health coverage there will be a small penalty to pay to the IRS, about $95 in the beginning and that goes up in ensuing years. That is the fiscal equivalent of a tax; however, it is quite likely that most people will get health coverage so they will not be subject to that penalty.
Moreover, the government will be kicking in substantial amounts of monetary assistance to help people obtain insurance. Premiums will be subsidized for those below a certain income threshold, so net-net, it is likely to be stimulative and add to jobs especially in the healthcare sector.
"This is a paradigm shift," says Norman. "The law is like President Reagan's massive increase in military spending during the 1980s. This was not only a boon to the defense contractor industry, but to the entire economy as a whole. Shares of defense stocks went on a 30year long rise. The same is likely to happen with health related firms."
For timely insights, news, and commentary on economics and financial markets, visit the JTF Blog or join the John Thomas Financial community on Twitter and Facebook.
About John Thomas Financial
John Thomas Financial, a member of FINRA and SIPC, is an independent broker-dealer and investment banking firm headquartered in New York City's Wall Street district. Emphasizing a client-centric approach to managing all aspects of its business, John Thomas Financial and its affiliates offer a full complement of retail brokerage, private wealth management, and corporate advisory services tailored to the unique needs of its clients. The firm publishes the Fiscal Liquidity Index a unique daily indicator that looks at government spending and its impact on the financial markets, as well as The John Thomas Financial Economic Outlook, a report analyzing consumer sentiment, market outlook, credit cycles and dozens of other market influences.
IMPORTANT DISCLOSURES
THE INFORMATION PROVIDED IN THIS PUBLICATION IS FOR INFORMATIONAL PURPOSES ONLY. INVESTORS SHOULD CONSIDER THIS REPORT AS ONLY A SINGLE FACTOR IN MAKING THEIR INVESTMENT DECISION. THIS INFORMATIONAL REPORT IS NOT AN OFFER TO SELL OR A SOLICITATION TO BUY ANY SECURITY. THIS REPORT HAS BEEN PREPARED AS A MATTER OF GENERAL INFORMATION. IT IS NOT INTENDED TO BE A COMPLETE DESCRIPTION OF ANY COMPANY, AND IS NOT AN OFFER TO BUY OR SELL ANY SECURITY. ALL FACTS AND STATISTICS ARE FROM SOURCES BELIEVED TO BE RELIABLE, BUT ARE NOT GUARANTEED AS TO ACCURACY. BEFORE ACTING ON THE MATERIALS HEREIN YOU SHOULD CONSIDER WHETHER IT IS SUITABLE FOR YOU PARTICULAR CIRCUMSTANCES AND, IF NECESSARY SEEK PROFESSIONAL ADVICE INVESTMENTS INVOLVE RISK AND AN INVESTOR MAY INCUR LOSSES. PAST PERFORMANCE IS NO GUARANTEE OF FUTURE PERFORMANCE. TRADING AND INVESTMENT DECISIONS ARE THE SOLE RESPONSIBILITY OF THE READER.