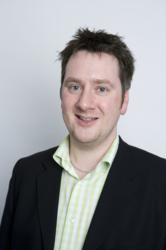 Internal communication has a higher status than ever before but, for the function and individual practitioners to reach their full potential, they must make a genuine contribution to achieving organisational objectives and add real value
(PRWEB UK) 5 July 2012
The Institute of Internal Communication (IoIC) and communication training specialist Gatehouse Academy have joined forces to launch Accelerate – a fast-track masterclass that puts communicators on the path to success when tackling strategic internal communication.
As internal communicators move on in their career, what makes them stand out from the crowd is their ability to translate organisational objectives into meaningful communication strategy and implement this smoothly, taking senior managers and colleagues with them.
The Accelerate masterclass has been designed to help practitioners achieve just that, providing a thorough grounding in the fundamentals of strategic internal communication within a short time frame – two blocks of two days.
Subjects covered include: the fundamentals of planning; hardwiring communication to organisational objectives; choosing and using the right channels; driving engagement through leaders; becoming a trusted advisor; leading organisations through transition; managing projects effectively; creativity for communicators; and research and evaluation.
This internal communication course is fast-paced, interactive and pragmatic with a focus on equipping delegates to deliver practical solutions while also covering the vital theory. It includes techniques and insights to fine-tune those vital people skills.
Going forward, the programme offers ongoing benefits and networking opportunities for course alumni.
In addition to the training expertise of the two organisations, Accelerate is able to draw on the detailed competency framework developed by the Institute in its capacity as the professional body for IC practitioners and Gatehouse's extensive experience – as a leading full-service agency – of advising major clients in the UK and overseas.
Institute chief executive Steve Doswell said: "Internal communication has a higher status than ever before but, for the function and individual practitioners to reach their full potential, they must make a genuine contribution to achieving organisational objectives and add real value — whatever the challenges. Accelerate provides key knowledge and confidence required to make this happen.
"We are delighted to be working with Gatehouse on this programme which is fully integrated with our other training and development offerings and further contributes to the Institute's objective of providing learning solutions for a spectrum of career stages and circumstances."
Gatehouse director Lee Smith commented: "This is an exciting collaboration focused on providing delegates with practical tools and techniques, alongside robust theory, that they can use from day one back in the workplace.
"Considerable emphasis is placed on people skills as the ability to persuade, influence and ultimately become a trusted advisor is something that really makes a successful communicator stand out."
The first Accelerate course will run in central London in October.
In addition to being available as an open course, the programme can also be offered on an exclusive basis for in-house teams.
Further information is available at http://www.gatehousegroup.co.uk/accelerate or email sue(at)ioic.org(dot)uk
The Institute of Internal Communication is the only UK professional body solely dedicated to supporting internal communication practitioners throughout their career, and promoting best practice in the function, through training and development, events, awards, networking and the development of knowledge and research.
http://www.ioic.org.uk
Gatehouse Academy is the dedicated training arm of fast-growing communication consultancy Gatehouse. Launched in 2009, it provides training, coaching and professional development support for professional communicators, line managers and aspiring leaders across a wide range of sectors, including central government, financial and professional services, FMCG and oil and gas.
http://www.gatehousegroup.co.uk