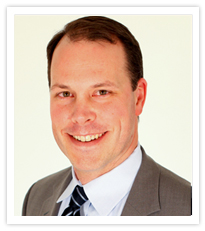 The ability to force arbitration on consumers who've been mistreated is not right.
(PRWEB) July 02, 2012
SL Chapman LLC urges the Consumer Financial Protection Bureau to prohibit, or at least severely limit, bank and financial institutions' ability to force mandatory arbitration. SL Chapman has a long history of fighting arbitration clauses that affect unsuspecting consumers. The Supreme Court of Illinois held that an arbitration provision was unconscionable and unenforceable in Kinkel v. Cingular Wireless (2006, Illinois Supreme Court, No. 100925, Kinkel v. Cingular Wireless LLC). Consumer class action attorney Brad Lakin said, "Just like with any other business or industry, these financial groups should be no different. Bank customers should get their day in court. The ability to force arbitration on consumers who've been mistreated is not right."
The CFPB is now formally requesting information to determine if mandatory arbitration clauses, between consumers and financial institutions, are hindering consumer rights to seek justice through lawsuits. Financial institutions usually unilaterally place mandatory arbitration clauses in consumer services, including credit cards, bank accounts/services, mortgages, auto loans, and debt collection services.
Rob Schmieder, managing partner of SL Chapman, added, "We, as a country, are heralded for our right to have ordinary citizens resolve our disputes. Juries promote accountability. It causes everyone involved to ask—how would my grandparents view my behavior? Knowing that you may have to account for your actions in front of a jury actually promotes civility, increases reasonableness, and reduces lawsuits."
According to Lakin, arbitrations can also become kangaroo courts. "For the majority of citizens, the judiciary is the only branch of government that they participate in some form—either as a juror, witness, or party. When a business forces an arbitration clause upon a consumer, that business is saying that we don't trust ordinary people. We want to control who controls the outcome." That philosophy was revealed back in 2009 with investigation into the National Arbitration Forum.
SL Chapman lawyers have obtained over $700 million in verdicts, settlements, and other benefits on behalf of their clients. SL Chapman has offices in St. Louis, Southern Illinois, and Phoenix.