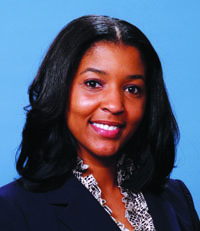 Tampa, FL (PRWEB) July 09, 2012
Think a beautiful, healthy smile is an expensive luxury out of reach? Not if there is a need for braces! Convenient, affordable orthodontic patient care is now available as Coast Dental welcomes orthodontist Dr. JiMiesh Green, DMD, to offices in Atlanta and surrounding areas.
Dr. Green is now accepting appointments and offering special savings to patients on both traditional metal braces and nearly invisible braces with clear brackets. Payments start at low as $99 per month on a 24-month treatment program. A variety of problems can be corrected with braces including over-crowding, crossbite and open bite, protruding teeth, teeth that are in the wrong place, gaps and jaw misalignment. Dr. Green offers orthodontics to patients seven years and older. In fact, the American Association of Orthodontists recommends that children consult with an orthodontist at age seven. Early treatment can be very beneficial by helping to guide permanent teeth into place and quicken the amount of time that a child needs to wear braces.
Dr. Green finds great reward in the orthodontic profession, "Having the opportunity to foster the happiness of patients not only physically, but also emotionally and socially is the most rewarding component of the dental profession," she says.
To learn more about orthodontics or to make an appointment, go to CoastDentalOrtho.com. Patients visiting the website can get answers to their frequently-asked questions and learn about treatment options or payment plans. Money-saving coupons are also available through the website.
Dr. Green earned her Doctor of Dental Surgery degree at Meharry Medical College School of Dentistry in Nashville, Tennessee. She received her Certificate of Orthodontics at Howard University in Washington, D.C, and she received her Bachelor of Science degree in Biology from Morris College in Sumter, South Carolina.
Dr. Green will be coordinating orthodontic care with all general dentists and is treating patients at eight Coast Dental locations:
Cascade-3660 Cascade Road, S, Suite B, Atlanta, GA. 30331 (678) 891-0069
Douglasville-3308 Georgia Hwy. 5, Suite E, Douglasville, GA. 30135 (770) 947-0006
Fayetteville-805 South Glynn Street, Suite 131, Fayetteville, GA. 30214 (770) 460-6651
Marietta Trade Center-270 Cobb Parkway S, Suite 180, Marietta, GA. 30060 (770) 425-6333
Pleasant Hill-1630 Pleasant Hill Road, Suite 200, Duluth, GA. 30096 (770) 381-7878
Sprayberry-2550 Sandy Plains Road, Suite 145, Marietta, GA. 30066 (770) 321-2755
Stone Mountain-1147 South Hairston Road, Stone Mountain, GA. 30088 (404) 297-6635
Woodstock-12195 Hwy. # 92, Suite # 148, Woodstock, GA. 30188 (770) 517-2772
Coast Dental, P.A. with its professional associations, is one of the largest providers of general
and specialty dental care in the U.S. with 186 affiliated practices operating as Coast Dental, SmileCare, and Nevada Dental Associates in Florida, Georgia, California, Texas and Nevada. Coast Dental Services, Inc. is a privately-held practice management company that provides comprehensive, non-clinical business and administrative services to its affiliated practices. The company is headquartered in Tampa, Florida. For more information, visit CoastDental.com.
*Disclaimers: ADA D8080/D8090. Minimum fee only. Fee may vary with complexity of case. ADDITIONAL CHARGES MAY BE INCURRED FOR RELATED SERVICES WHICH MAY BE REQUIRED IN INDIVIDUAL CASES. Offer may be combined with other offers for which the patient is eligible. †Offer valid only in select locations offering orthodontic services; restrictions apply. Offer valid for non-covered/non-insured patients. Offer good in absence of gum disease. Standard 24-month treatment program; appliances not included. Ask office for promotional pricing on cases extending beyond 24 months. Down payment and monthly payments available to qualified applicants. Actual amounts may vary. Alternative financing may be available to non-qualified applicants. See office for details. $99 per month plan does not include clear bracket braces or clear aligners. The dentists and hygienists are employees or independent contractors of Coast Dental of Georgia, P.C., (Adam Diasti, DDS, DN11634). © 2012 Coast Dental. All rights reserved. CD-101338.