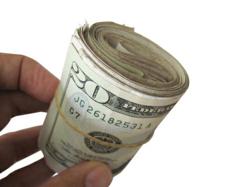 For those looking to help bridge the gap between paydays when the heat is on the rise, reliable payday loans from CashWire can help.
(PRWEB) July 03, 2012
CashWire.com, online provider of fast payday loans, is now helping all residents beat the heat this summer by providing cash on hand when electricity bills skyrocket.
All across the country, cities are experiencing higher-than-average temperatures, and now that summer is nearly in full swing, residents all over the nation are turning on their air conditioning units to keep cool. While cooler air is considered a must-have in many parts of the country, the higher electricity bills that come with it can severely affect household budgets.
Easy online payday loan providers understand that sometimes funds won't stretch to the next payday - especially when necessary bills are much higher than expected. This is why having the ability to get cash when it's needed is an important one, and a security that many people rely on.
For those looking to help bridge the gap between paydays when the heat is on the rise, reliable payday loans from CashWire can help. Now, residents in the hottest part of the country won't swelter without air conditioning for lack of funds, and those in cooler parts of the country can install central A/C for those few days of the year when it's truly needed. CashWire is ready to help turn down the temperature on the pocketbook, and in the home.
CashWire is different from other providers of payday loans. Rather than giving cash directly, CashWire is a loan matching service, which paces borrowers with the most appropriate lender to fit their needs. CashWire.com's application process is simple and requires no paperwork, so borrowers and lenders can be matched in a matter of minutes. The lender then wires much-needed cash to the borrower's account in as little as an hour. CashWire.com's lenders can offer up to $1,500, and with a fast payback timeline - usually on the next payday - these loans are affordable. Now everyone can have cash when they need it most.
In addition to using payday loans from CashWire to pay for unexpected utilities bills, the loans can also be used for emergency medical bills, unexpected car repairs, or even to help plan an upcoming Labor Day weekend getaway.
The summer months may heat up your house, but by using CashWire, they don't need to burn through your cash.
About CashWire.com
CashWire.com is a lender matching service providing customers with access to fast, secure online payday loans up to $1,500. With a convenient online application and accommodating payment options, borrowers get the cash they need when they need it.