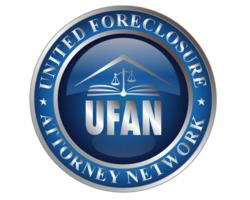 Roseville, California (PRWEB) July 03, 2012
While settlement was reached recently between five major mortgage lenders and the States' Attorneys General, Aurora Bank was notably absent from the agreement. The settlement will require participating banks to offer modifications to eligible borrowers among other relief, but has left many borrowers with non-participating banks no relief.
UFAN Legal Group, PC ("UFAN") continues to see significant interest in litigation against Aurora in addition to those banks that have settled with the Attorneys General.
UFAN filed its complaint against Aurora on October 25, 2011 in Sacramento County Superior Court (case number 34-2011-00112919), which is now in Federal Court. The case targets issues related to loan origination, Aurora's alleged improper servicing of borrower's loans, wrongful foreclosure and other claims mainly involving principals of contract law. UFAN continues to accept new clients, similarly situated with existing plaintiffs, for litigation.
Recent news headlines discuss the settlement between the States' Attorneys General and five major banks. While the banks, through this settlement, agreed to a large cash payout both to participating states and certain groups of distressed borrowers, many borrowers continue to be left without relief.
Aurora is not bound by this settlement despite the fact it is alleged to have the same fraudulent conduct as participating banks. UFAN continues to fight for the rights of distressed homeowners who have been injured by the poor business practices of Aurora, and who have been left without assistance.
If you believe you may have been injured by your lender, UFAN offers complementary attorney consultations to assist distressed homeowners in assessing possible options for relief including, but not limited to, litigation and bankruptcy.
ABOUT THE UNITED FORECLOSURE ATTORNEY NETWORK
UFAN Legal Group, PC dba United Foreclosure Attorney Network ("UFAN") is a Roseville, California-based law firm providing mortgage litigation and other debt related legal services. The dedicated attorneys and staff at UFAN work tirelessly to seek justice and fight for the rights of its clients. For more information call toll free 1-866-400-4242.
This release may constitute attorney advertisement. Kristin Crone, Esq. is the attorney responsible for this advertisement. The information in this release and on the UFAN website (ufanlaw.com) is for general information purposes only. Nothing in this release or on the UFAN website should be taken as legal advice. Prior successes are no guarantee of future performance. Litigation is inherently uncertain and results in litigation are never assured.