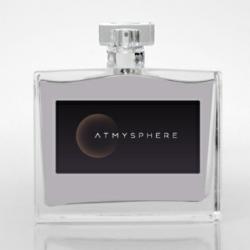 There just isn't much out there to help men make the moment right!
Chicago, IL (PRWEB) July 03, 2012
Atmysphere Scents is pleased to introduce its new fragrance for men, Atmysphere. Atmysphere is an intimate body fragrance for men seeking to create an intimate and personal romantic atmosphere.
Atmysphere Scents partnered with internationally renowned French perfume house, Sozio Inc to complete the new fragrance concept. Sozio Inc infused over 250 years of history and experience, to co-develop Atmysphere Scents' signature fragrance, Atmysphere. The eau de toilette fragrance is the first of its kind; a fine fragrance designed exclusively for the purpose of creating an intimate and personal romantic atmosphere for him.
"Romance should start well before 'when the moment is right'." according to Sam Boye, Founder and President of Atmysphere Scents "There just isn't much out there to help men make the moment right!"
"Women are inspired by a $29 billion dollar global intimate apparel industry to create romance. Conversely, too many men are inspired by the porn industry. Atmysphere is a proactive, timely, and romantic alternative for men looking to spice things up, that appeals at an emotional level" says Mr. Boye.
Atmysphere begins with notes of bergamot, cedar, incense, and a subtle twist of raspberry. The heart includes hints of lavender, vetiver, amber and rose lying on the base of vanilla bean, labdanum, balsam and musk.
Customers are encouraged to visit and pre-order online at http://www.atmyspherescents.com.
Atmysphere Scents, LLC. established in 2010, Atmysphere Scents was founded on the principle that it is not always about the quantity of time we share with our loved ones but the quality of time. The inaugural product was composed for men seeking romantically sophisticated alternatives and for the individuals that will enjoy their company.
Media Contact
Sam Boye, President
800-420-8157 ext. 4
sam(at)atmyspherescents(dot)com
http://www.atmyspherescents.com