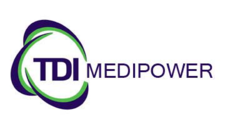 Hackettstown, NJ (PRWEB) July 02, 2012
TDI Power announced recently new branding for their industry-leading power supplies for today's healthcare mobile carting solutions. TDI Power focuses exclusively on the technology that powers these carts and has created a power supply solution that combines the latest technology with advanced engineering and design. The result of this innovative design is the company's new TDIMediPower 12/250, an advanced 12v standard medical power supply. This unit is the perfect solution for hospitals that want to retrofit their existing carts with the industry's very latest and cost-effective power source.
New power supply features include:

Cart mountable power source suitable for multiple battery chemistries
Wide range AC Input (90-250VAC)
12VDC Battery Lithium Ion or SLA
UL60601-1 Approved
Easy to use interface
8-10 Hours of Battery Run Time
Typical Charge in <3 Hours
Charge & Power Full Load Simultaneously
Solid State Transfer Design
Light weight <7Lbs
About TDI Power
TDI Power is a global manufacturer of Power System Solutions for the Healthcare, Industrial, Military/Aerospace and markets. We have a broad range of high technology power conversion products including DC and AC Power Systems, Power Supplies, Rectifiers, Converters and accessory equipment. Established in 1960, TDI is headquartered in Hackettstown, New Jersey, has over 700 employees and three facilities located throughout the world.
# # #