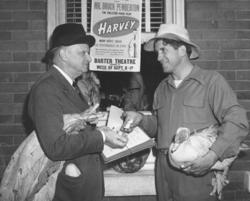 Supporting Small Businesses in 2012
Tampa Florida (PRWEB) July 03, 2012
Over the last few months, the economy has become worse. This is because globalization and the stagnant recovery are forcing small business owners to make dramatic changes. The problem is that they cannot cut back on their spending any further and they need to find a way to maximize their efforts. One possible tool that can address both issues is bartering. This is when various firms or individuals will trade products and services with each other (in lieu of cash). Those firms that are utilizing this strategy have found that it is an excellent tool for building long term relationships and addressing critical needs. To help businesses more effectively reach out to stakeholders, B2B e Trader has introduced the online business marketplace.
How can B2B e Trader help Small Business with Bartering?
The online business marketplace is a state of the art application that is designed to directly connect the different parties with each other for free. This is accomplished using social broadcasting to reach out to individuals who are interested in bartering for particular products and services. The search can be customized to a particular zip code, category and ad type. Making it ideal for entrepreneurs, and professional to barter a host of commercial used or new equipment, like restaurant equipment, medical equipment, office equipment, heavy equipment, IT equipment and more. Moreover, B2B e Trader also has an application available for Google Android users. In the near future, they will be introducing similar applications for: the i Phone and other mobile devices. This is allowing entrepreneurs to easily stay connected while they are on the go.
To help everyone with possible changes, B2B e Trader is providing users with access to the most successful business owners (through: the various chat rooms and message boards). This is assisting them to be able to share new ideas and determine if a particular approach will be successful over the long term. Once this takes place, is when a business can quickly adjust with a host of challenges they are facing.
These areas are highlighting, how social broadcasting is allowing small business owners to quickly evolve with new transformations. This is making them more competitive by understanding what is happening and the long term impact it will have their firm. When this happens, companies are more effective in dealing with a host of challenges. This allows them to maximize their profit margins and increase productivity. Once this takes place, is when a small business can address their most critical issues and build long term relationships with various stakeholders.
Clearly, globalization and the stagnant recovery are having a dramatic impact on firms. This is forcing many business owners to carefully reexamine their strategies. As a result, a number of companies have begun utilizing bartering as a way to deal with these challenges. The most successful firms are using B2B e Trader's online business marketplace. This is a free state of the art application that is designed to target specific demographics through social broadcasting. The impact of these tools is that small business owners are able to directly connect with those parties that can address these needs. Once this takes place, is when a firm can deal with their most critical challenges and increase productivity. This is the point that they will be able to adjust with new issues they encounter in the future.