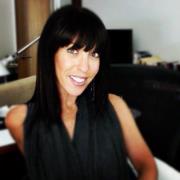 Impressive! How one can take something that is nothing and in a moment's time turn it into something that is glamorous, I am still amazed. And even more amazing is the fact that "I" did it! -Family Review Center
Phoenix, Arizona (PRWEB) July 03, 2012
The Family Review Center has announced the winners of its Gold Award, which recognizes the top individuals and products within the Business community for family friendly products. The Gold Award is designated for those who have brought to the marketplace products with value, purpose, class and longevity. These are products that go beyond what is expected of them and rise above with clarity and stability, adding a wow factor to the experience. Only one winner in each category was selected by a panel of judges. Winners were selected based on their own merit, and not in competition with another. The one receiving the highest score in the category was then selected as the Gold Award Winner.
hipKNOTies proudly received the Gold Award in the Clothing and Apparel category. Created by Sarah Yonover, hipKNOTies Convertible Clothing is far more than a blouse or a skirt, hipKNOTies are a fashion revolution. Described by one of the Award judges as "fashionable clothing that can be created and recreated a thousand different ways." Those who experience hipKNOTies will never again be left wondering what they can wear. Now the only question will be, how do I wear it this time?
Creator, Sarah Yonover, was humbled by Family Review Center's positive feedback. "I know how great hipKNOTies can be, but to have such an overwhelmingly positive review is so flattering!"