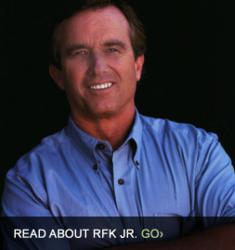 Our generation faces the greatest moral and political crisis in human history. Will we take the steps necessary to avert catastrophic global warming?
Peachtree City, GA (PRWEB) July 04, 2012
The 3rd Annual Green Initiatives Conference is taking place September 27th-28th, 2012 at the Luxurious Dolce Hotel & Resort Peachtree City, GA just 25 miles south of Atlanta.
The theme for the 3rd Annual Green Initiatives Conference is "Sustainability Strategies that are GOOD for the ENVIRONMENT & GREAT for your BOTTOM-LINE".
To this end we are proud to have Robert F. Kennedy JR, Visionary Environmental Business Leader & Advocate, as our Headline Speaker for 2012 as well as a number of other top Sustainability and Environmental Executives from Companies like American Airlines, Home Depot, Pacific Gas & Electric, Bayer Material Science, CA Technologies, Coca-Cola and Ingersoll Rand.
"Apart from this being a C-Level Summit at which some of World's top Executives congregate to network, our goal for this 2012 Green Initiatives Conference was to create a program that would highlight successful "green initiatives" with a solid bottom-line focus as a starting point, then further filter this down to ONLY those initiatives that have tangible and measurable environmental benefits that can be easily replicated by any company in just about any industry," said Mitchie Mutyambizi, Marketing Manager at Fidelity One Conferences
In advance of the conference, several speakers provided insights into what sustainability means to them. Full podcast recordings can be found on the Green Initiatives Conference home page.
Highlights include:

David Campbell, Vice President- Security Safety and Environmental, American Airlines:"I am really looking forward to outlining the evolution of American Airlines as a good Corporate Citizen and how our initiatives are really making an impact".
Ron Jarvis, VP Environmental Innovation & Sustainability, Home Depot: "We take pride in walking the talk, in 2011 we reduced our operational absolute carbon emissions by 770,000 metric tonnes while growing our sales and the square footage of the company in 2011 versus 2010."
Valerie Patrick, US Sustainability Coordinator, Bayer Material Science: "The business case for sustainability is solid, it leads to accessing new markets, new opportunities for growth and innovation and over the long term, the trust and confidence of many stake holders including communities, consumers investors and government leaders"
Jennifer R. Dolin, Manager of Sustainability & Environmental Affairs, Osram Sylvania:" I am especially proud that we have been recognized as an Energy Star Sustained excellence partner for 10 years and that we have reduced our absolute Green House Gas emissions by over 10% in last 5 years".
Chintan Shah, Head-Supply Chain:"Simplicity and pragmatism are the bywords of our group's sustainable development approach. This approach has enabled BIC to assert better risk controls and seize opportunities as they arise"
John McDonnell, Chief Operating Officer, Patron Spirits International A.G: "Taking care of the environment is not a Patron issue but an industry wide concern and we are proud to do our part".
Visit us at Greeninitiativesconference to register or get more information. The event will also be live streamed/webcast for those who cannot physically cannot attend the conference.
About The Green Initiatives Conference and Expo:
The Green Initiatives Conference is the perfect forum for Senior Executives to network and learn from each with a view to finding new solutions to old problems while addressing the latest trends in Sustainability. Go to http://www.greeninitiativesconference.com to learn more.
# # #