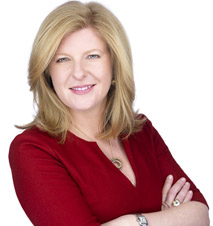 For years I've been swimming in this small fish bowl. Now I'm about to get out there into the big ocean, and I want to pull you along with me. ~ Fabienne Fredrickson
Stamford, CT (PRWEB) July 03, 2012
Millionaire Mentor and Client Attraction Expert, Fabienne Fredickson has just launched her brand new Play a Bigger Game Master Class on iTunes. This ongoing series of interviews with experts who have made groundbreaking achievements in their industry is designed to teach entrepreneurs about advancement—in their business, personal development and spirituality.
Fabienne Fredrickson notes she was completely inspired to create and deliver this program—absolutely free of charge and with no catch. It's her way of giving back and taking all that she's learned over the years as a highly successful entrepreneur and paying that forward. "For years I've been swimming in this small fish bowl," she says, "now I'm about to get out there into the big ocean, and I want to pull you along with me. As I play a bigger game, I want to teach you how to play a bigger game, too."
The podcast series, which launched last week, hit #5 most popular overall in the Management & Marketing category on iTunes within 12 hours of going live. Fabienne kicked off the launch by interviewing three extraordinary women, Amanda Steinberg, Founder and CEO of DailyWorth.com, Marci Shimoff, #1 New York Times bestselling author and Arielle Ford, leading pioneer and personality in the personal growth and contemporary spirituality movement.
This unique series is all content and nothing is required to participate. Listeners can subscribe via iTunes or download the audio and/or transcripts from http://www.iloveplayingabiggergame.com
Discover inspiration, courage and personal "best practices" to Play a Bigger Game--in business and in life. Consider it a required curriculum for success.